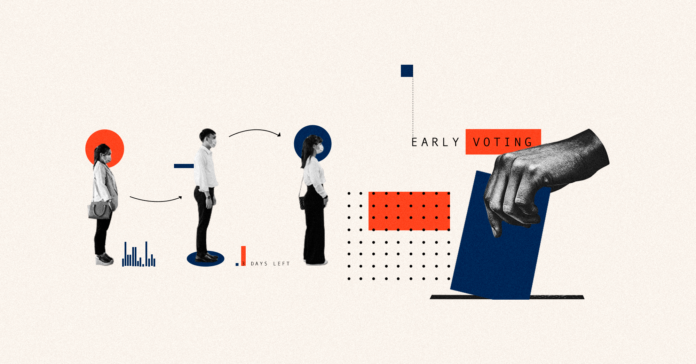 If you are planning to vote-by-mail in the July 14 primary runoff election, you have just three days to get your application submitted. The deadline is July 2. 
In- person early voting runs from Monday, June 29 through July 10. This is twice as long as normal because of the coronavirus pandemic. 
The results of a Reform Austin Facebook poll asking if fear of COVID-19 will keep people from the polls showed that out of 449 votes, 407 said they're going to vote, and 42 say they will not vote. 
This will be the first Texas election during the COVID-19 pandemic.
Texas Secretary of State Ruth Hughs provided guidance for safe in-person voting. Here's what you need to know.
To practice social distancing at the polls, maintain at least 6 feet of separation from other individuals at the polling location.
Use masks or other face coverings.
Bring your own sanitizer.
Bring your own pen or other writing utensils. Also you may be given a voting device to use such as a stylus or 'stylus substitute' during the voting process as an alternative to traditional touch screens.
Self-screen for symptoms of COVID-19. For example, check your temperature before going to the polls.
You may be asked to temporarily lower or remove your face covering to confirm your identity.
If you have symptoms for COVID-19, try to use curbside voting. Look for a sign outside the polling location for curbside voting.
Expect to see poll workers wearing masks or face shields.
Here are more of our stories on the voting in the primary runoff and voter registration.