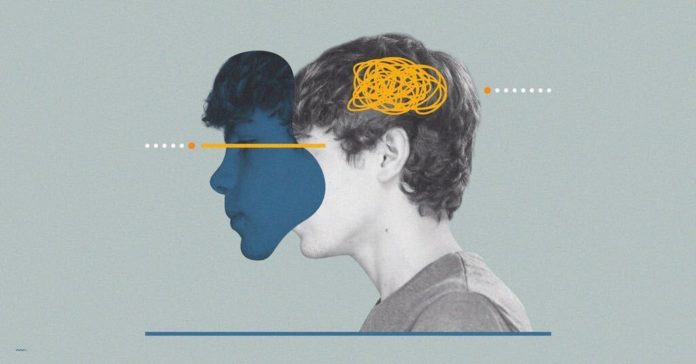 Teenagers have had their schedules and routines, friendships and other relationships upended by the COVID-19 pandemic.
"The types of stressors that youth may be experiencing include uncertainty about the next academic school year, inability to hang out with their peers, and changes in family employment and income," said Dr. David McClung, the youth engagement specialist with the Texas Institute for Excellence in Mental Health in the Steve Hicks School of Social Work. "In turn, youth may find that their emotional and mental health is negatively impacted."
The Crisis Text Line, a service for people in crisis, has seen an increase in messages during the pandemic and also in relation to George Floyd's death, The New York Times reported.
It may be difficult, however, for students to know how to talk about their feelings and experiences. Although counseling may be available to them via telemedicine, youth may have ambivalence or hesitance about talking to a mental health professional.
If you want to help a teen cope with mental health issues, McClung has the following suggestions.
Quality Time
"While students may not be ready to spend time with their peers in larger groups, friendships still provide an important pathway for emotional support and to process feelings. Virtual platforms such as Zoom may feel inaccessible, but there are alternatives. For example, Netflix Party provides a way for youth to watch Netflix with their friends. People may also find that online gaming and apps such as Houseparty provide a way to spend quality time with friends."
McClung also suggests artistic activities such as writing or drawing, which can allow for reflection and expression of thoughts and feelings.
And recreational activities such as working out or short walks throughout the day can provide comfort.
The Future
"Prior to COVID-19, students may have begun preparing for summer jobs. While employment may be more difficult for students to find over the summer, there are still pathways for youth to continue working towards their personal goals," McClung said. "Several universities, such as Harvard, offer free online courses. In addition, students may wish to learn a new skill through YouTube videos. Youth may also wish to research some potential dream jobs and ask people who hold positions of interest to participate in an interview to learn more about their work and how they got in the position. There are a large amount of organizations that may be seeking volunteers to assist with social media and projects, in a way that can be done virtually."
Upcoming School Year
While many school districts are still finalizing plans for the upcoming school year, it is not too early to begin asking questions, McClung said.
"Students and their families have the right to know what plans are being considered and to receive access to quality education. Many young people found that the transition to online classes was difficult and may not have fully allowed for them to have access to support, such as tutoring and school counseling," he said. "Students and their families are encouraged to begin having conversations with school teachers and administrators about how to ensure that this support is available in the upcoming school year."
Knowing what's ahead can help when it comes to lessening stress.
Last but not least, McClung said, open up with your own feelings.
"Students are not alone in these experiences. COVID-19 has significantly impacted our friends, our families, and our communities. While there may be good intentions in trying to protect youth from knowing how COVID has affected us as adults, silence or avoidance of these topics may also lead youth to feel isolated."
"As supportive adults, it is important that there is time taken to have these conversations," McClung added. "Doing so may not only help to know how to better support young people but also help to process personal feelings as well."
Resources
The Crisis Text Line provides mental health support from trained volunteers at all times of day. To start talking with a counselor, simply text HOME to 741741. Similarly, TalkLife provides free peer support at every hour of the day. Groups such as ACCEPT provide students across the state with a safe space to connect with other young people while also providing opportunities for youth to be involved in community change efforts that align with their passions and interests. McClung also said that while teens are encouraged to join existing groups in their local communities, these types of resources can often be difficult to locate.
The impact of COVID and social distancing has meant juggling in new ways for families while also being present and staying productive. Carrie Cutler, clinical assistant professor at the University of Houston College of Education, and the mother of eight children – ages 4-22 years old says, "For teens, who are used to being very busy, downtime can still be productive. Have them list things they want to accomplish outside of schoolwork. Mine listed things like playing their instruments, going fishing, learning to use the 3D printer they still can't get working, reading, building model cars," she said.
"I'm trying to be sure I make time to help them actually do these things that I've so often put off helping them with because I was busy."