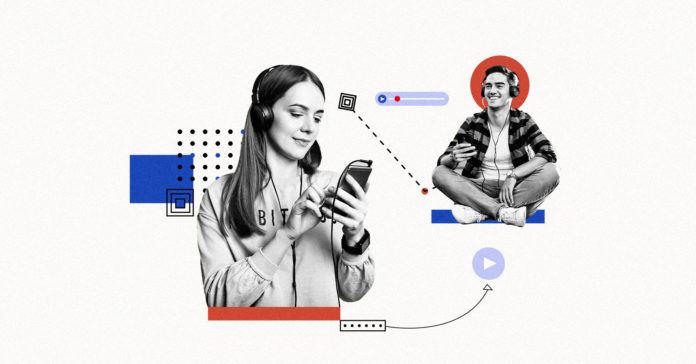 Here are podcasts that cover present-day issues and may bring you some inspiration to keep your head up through these uncertain times.
The "Cite Black Women" podcast is hosted and co-produced by Christen Smith, who for the past 12 years has been an associate professor of African and African diaspora studies and anthropology at the University of Texas at Austin. Smith decided to create a show based on Black women's intellectual contributions and challenges the hierarchy of knowledge in academia. She has a passion for increasing Black women's presence on university syllabuses and even sells T-shirts that read, 'Cite Black women." 
Smith describes herself as a "Black feminist anthropologist." One recent episode on maternal health discusses the importance of centering and listening to Black women to reach health equity. Listen here.
"Inc. Uncensored" is run by veteran business journalists of Inc. and Inc.com. They share the behind the scenes happenings of fast-growing startups, entrepreneurship and tech companies. Parents will like the recent segment with the founder of KiwiCo, a monthly delivery STEM crate program for kids of all ages that has taken off during the pandemic, called "Be a Transparent Leader During Times of Uncertainty".
"Women at Work" is produced by the Harvard Business Journal. Editors Amy Bernstein and Amy Gallo untangle some of the knottiest problems in gender discrimination. The podcast segments cover present-day issues such as professional setbacks women are facing because of the coronavirus crisis, which is covered in a segment called "When Your Career Is Suddenly on Hold".
"How To Fail With Elizabeth Day" is a podcast about viewing failure as purposeful. Journalist and author Elizabeth Day interviews women at the top talking about what didn't go right and lessons they have learned along the way. 
"Party Politics" is produced by Houston Public Media. The podcast is hosted by Brandon Rottinghaus and Jeronimo Cortina, University of Houston political science professors. The show is "a friendly, funny, and casually informative recap of the week's biggest political news stories." 
Rottinghaus wrote in an email on Friday that they are rebranding and coming back in a month. "We … will return in a month, before the elections and the legislative session," he said. Follow the podcast on Twitter here.
"Armchair Expert with Dax Shepard" is a great podcast for some inspiration. The host talks to a bunch of different experts on various issues and topics and says about his show, "I find people who are vulnerable and honest about their struggles and shortcomings to be incredibly sexy. …We will celebrate, above all, the challenges and setbacks that ultimately lead to growth and betterment."
"Unlocking Us" is a new podcast from Dr. Brené Brown, a research professor at the University of Houston where she holds the Huffington Foundation — Brené Brown Endowed Chair. Brown answered questions from her fans in two recent episodes.  The topics included fake news, disappointment versus self-pity, religion and shame, when something is shame-worthy, and how parents can build shame resilience in children. You can listen to the two episodes here.
"The Business of Wellness" podcast takes a look at the wellness industry, brand owners, industry innovators and leaders. 
More Stories
You may also want to read these RA News articles.
Small Businesses Hanging on Creatively as Pandemic Continues
Telehealth Filling in the Gaps During Pandemic
Postpartum Depression Plan a Good Start, but More Needed