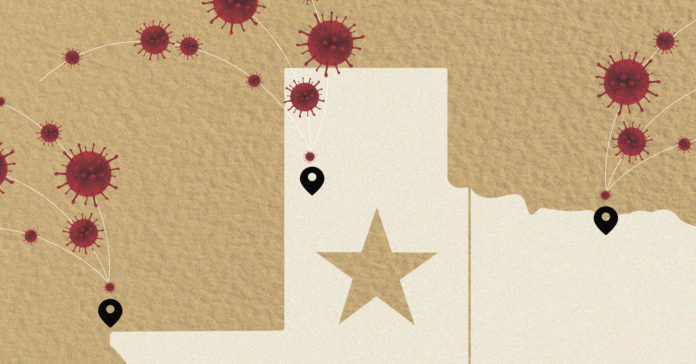 After falling from the record highs set in July and August, COVID-19 caseloads and hospitalizations are on the rise again in Texas. The state surpassed 850,000 cases and more than 17,000 fatalities over the weekend. Only California has had more cases.
Dallas County is among the areas seeing a reversal of the downward trend Texas had been experiencing since setting record highs for COVID-19 cases and hospitalizations during the summer.
On Friday, Dallas County logged 462 new coronavirus cases and 20 additional deaths — the most deaths reported on a single day since late August, county health officials reported.
Suspected and confirmed emergency room visits for coronavirus symptoms have risen 50% in the last month, in which confirmed hospitalizations have increased by 135%, said Dr. Phillip Huang, director of health and human services for Dallas County. Confirmed COVID-19 hospitalizations, meanwhile, have increased by 135% in the last month.
"We are at a very critical point in our fight against COVID," he said at a Friday news conference. "This should be the time when more people are outside, they're socially distant, it's easier for us to follow the rules. And yet it's a time when, unfortunately because of COVID fatigue, less people are doing the things that doctors are telling us will keep us safe."
Dallas County Judge Clay Jenkins is recommending people avoid bars, gyms, movie theaters, dining inside restaurants and other indoor group activities.
"There is no dispute in the medical community — the numbers are going against us," Jenkins said. "We have got to tighten up our behavior."
The numbers are also rising in El Paso, Lubbock and Amarillo, but Houston, Austin and San Antonio appear to be holding steady.
Statewide, the percentage of tests coming back with positive results stood at 8.30%.
More than 4,220 people were hospitalized with COVID-19 and the count of new cases was inching back up to the 5,000 per day level, the highest they have been since August.