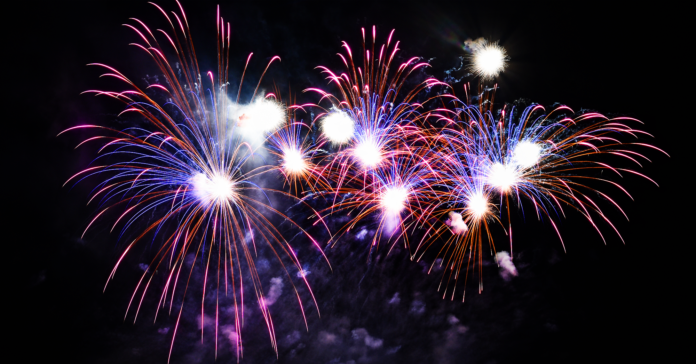 Many traditional Fourth of July celebrations in Texas have been modified or canceled. Here are some options in Texas' five major cities.
In a Facebook poll conducted by RA News asking if readers would be going out or staying home to celebrate Independence Day, we found that out of 591 votes, 112 readers say they're going out to celebrate, and 479 are heeding the advice of governmental and health officials and staying home.
One reader said, "Staying in does not mean you are not celebrating our country's independence."
Another reader is planning to be in the backyard at home "with a few friends, we know how to party safely."
"Just like any other day, I'll be out and about," another reader wrote.
It seems that Houston is holding the biggest event, but other cities have found ways to celebrate, too.
Houston
This year, the Shell Freedom Over Texas celebration is going virtual. There will be no crowds this year, but there will be performances and fireworks and you can watch it all on ABC 13 from the comfort and safety of your home or while following social distancing.  
Susan Christian, director of the Mayor's Office of Special Events said to follow guidelines on distancing and wearing masks if you are in close proximity to Eleanor Tinsley Park, watching fireworks from cars or balconies or backyards.
The fireworks may seem like they are higher in the sky than usual. That's so more people can see them.
The musical lineup for the virtual concert includes Pat Green in a live set with the Houston symphony, along with Bun B, Trae Tha Truth, Mariachi Imperial de America and the sibling trio Los Luzeros de Rioverde. Live but virtual performances are planned by Lyle Lovett and La Mafia, both backed by the Houston Symphony, also there will be pre-taped sets from Josh Turner, Sara Evans and Hunter Hayes.
The three-hour event will start at 6:30 p.m. and go until 10.
In a normal year, Freedom Over Texas would donate a portion of the event proceeds to the Houston Food Bank. This year, viewers will be asked to text donations to the food bank.
In Tomball, practicing "Social Distancing with a Bang!" is the theme, and you can watch on Facebook as fireworks go off beginning at 9:30 p.m. or view from RT 249 and FM 2920. 
In Katy, fireworks will be drive-in style, here's more on where fireworks will go on.
Dallas-Fort Worth
Dallas' Fair Park Fourth celebration was canceled.
Many North Texas cities have canceled fireworks, but some fireworks will still blast off. Here is a list of where to watch in person (such as in a car) or online. 
Other planned events are postponed or have gone virtual on social media.
In Arlington, the Trinity River will be empty, and Arlington's ballparks will be bare, but Arlington is opening parking lots around its entertainment district Friday evening so that people can spread out and watch the fireworks.  
In Fort Worth, some roads will be closed to prevent gatherings. You can see fireworks up in the sky from Panther Island Pavilion. The show will be elevated so it can be seen from a distance.
Austin
The annual H-E-B Austin Symphony 4th of July Concert and Fireworks has been canceled. Many other Central Texas festivities have also been canceled, but some people will get into a patriotic spirit with neighborhood parades.
San Antonio
The Fourth of July Celebration and Fireworks Show at Woodlawn Lake Park is canceled this year to help slow the spread of COVID-19.
If you are thinking of heading to the beach or a park to celebrate now that a lot of the big events have been cancelled, better check out our list of closures first.