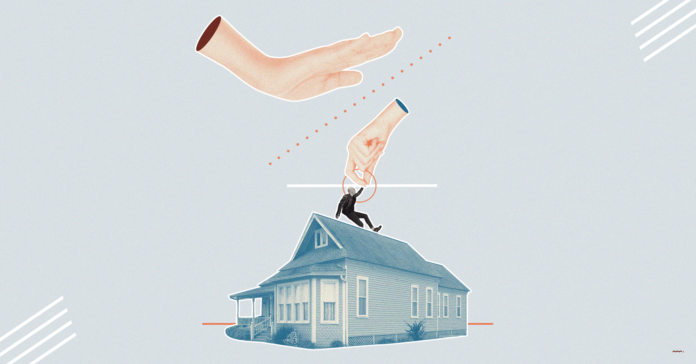 The start of another month has many Texans who are struggling during the pandemic wondering if an eviction notice is coming.
Harris County Judge Lina Hidalgo has asked all 16 Harris County Justices of the Peace to delay or suspend eviction hearings until late August.
In a letter sent to the justices Wednesday, Hidalgo and Houston Mayor Sylvester Turner implored them to "formally commit to postponing evictions hearings filed after March 27 until Aug. 24, in line with the CARES Act timeline."
The CARES Act contains a 120-day moratorium on evictions for renters from certain properties that expires on July 25th. Combined with a requirement for landlords to give tenants a 30-day notice of eviction, in practice, Hidalgo said, renters should not face the possibility of eviction until August.
Other cities in Texas have taken steps to delay evictions, but since the Texas Supreme Court moratorium on evictions and debt collection was lifted May 19, Houston became one of the first large cities to resume eviction proceedings.
The two officials feel that continuing to hold eviction hearings in Houston will contribute to a wave of homelessness that would be catastrophic.
"We have worked hard to urge residents to stay at home and social distance as much as possible. But without a home to go to, families cannot social distance and we place many more at risk to their health," Hidalgo and Turner wrote in the letter.
Along with the letter, Hidalgo shared a legal analysis from the assistant county attorney explaining that although the Texas Supreme Court's moratorium may allow eviction proceedings and debt collections to resume, it does not require it. That language is key because it now places directly into the hands of local Justices of the Peace a responsibility and authority to use their best judgment and the choice to act with empathy.
"Doing so is not only the right thing to do given the current crisis but will contribute to our effort to protect public health," Hidalgo said in the letter.
Texas housing advocate Texas Housers is also mobilizing an activist effort for Houstonians to contact their Justice of the Peace and ask them to delay the proceeding. A public Google sheet resource initiated by Zoya Middleton, the Houston and Southeast Texas co-director at Texas Housers, provides contact and hearing information for Justices of the Peace and is being updated with responses from Justices of the Peace offices.
"Step 1) Read carefully. Step 2) Call the hell outta those JPs. Step 3) Up to y'all," Middleton urged citizens in a tweet.
Some Justices of the Peace in Harris County have delayed cases in their courts, but the majority of them have cases on their dockets — some with over a hundred cases — according to data from Texas Housers.
Renters Across Texas
In other parts of the state, some elected officials and courts are working together to help residents facing eviction.
Austin residents are protected by a mayoral ordinance through July 25. Austin and Dallas both have passed 60-day grace period ordinances to give tenants more time to pay rent.
Although the San Antonio City Council voted no on a similar grace period measure, Bexar County halted eviction proceedings through June 1.
El Paso is prohibiting evictions while the local disaster declaration is still in effect, currently through Wednesday.
If You're Worried About Eviction
A resource from the Texas Homeless Network explains what Texas renters need to know.
First, you should understand if you're protected federally. Renters who are protected under the CARES Act include properties with federally backed mortgages — Low-Income Housing Tax Credit properties, single­-family and multifamily properties backed by federal loans (i.e., Fannie Mae/Freddie Mac); and most federally-subsidized rental housing properties (e.g., public housing, Section 8 vouchers, project-based Section 8 and others).
Renters can see if they are protected using this online tool.
And despite research that shows only one in four rentals (or about 28%) in the U.S. are federally protected, THN encourages residents to still ask their landlord. Some cities, like Austin, put it back on the landlord to let a resident know if they are covered within five days of a request for information.
They note that protections for renters under the CARES Act go beyond a landlord just filing an eviction case. The CARES Act protections also include that landlords may not give notices to vacate for nonpayment or charge late fees either. If a resident feels they are evicted unjustly or unlawfully, they can apply for legal services through Lone Star Legal Aid.
Especially Catastrophic Now
Hurricane season began on June 1. As state officials track Hurricane Cristobal, pursuing evictions cases adds another dangerous angle to a housing crisis in Texas. As devastating as weather and flooding events like Hurricane Harvey and others were to Texans, an increased homeless population amidst flooding could be particularly devastating for the city and the state already facing a public health crisis.
"This year won't give us the courtesy of giving us a break just because we're in the middle of a pandemic," Hidalgo said in a tweet.