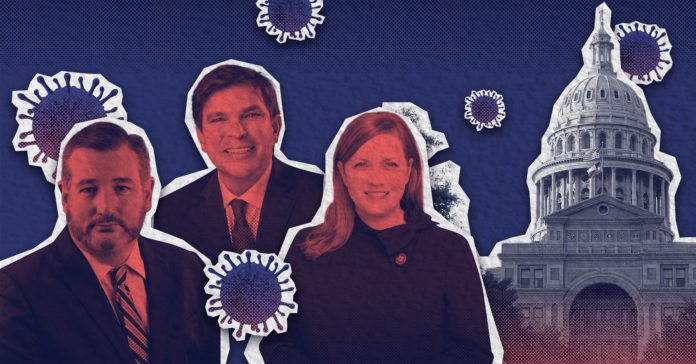 Texas legislators have had coronavirus scares.

After experiencing symptoms of coronavirus, U.S. Rep. Lizzie Fletcher (D-Houston) was self-quarantining. Her coronavirus test came back negative, the Texas Tribune's Patrick Svitek, reported this week.

"We need to do all we can to flatten the curve and keep our communities safe during #COVID19. I joined @RepFilemonVela and my Texas colleagues in calling upon Governor Abbott to enact a state-wide stay-at-home order," Fletcher tweeted.

Another Texas lawmaker to make the cautious move is U.S. Sen. Ted Cruz, who self- quarantined for over two weeks in early March. Cruz was in contact with two people who tested positive for COVID-19. He said he stayed home, working in his bedroom or office, and that he would eat dinner 10 feet away from his children and wife.

"It was certainly frustrating not being able to engage with people," he said in an interview with CNN.

Rep. Vicente Gonzalez (D-McAllen), continued his social distancing efforts after his test came back negative, The Hill reported.

"I implore any person who believes they may have been exposed to COVID-19 to consult a physician and do the right thing for the greater good of their community and country," he said.

At least 36 members of Congress have announced efforts to self-isolate or quarantine, CNN reported.

First-term Rep. Ron Wright, (R–Arlington) had flu-like symptoms and a fever but tested negative for COVID-19. He has pneumonia and remains at his home in Arlington, the Fort Worth Star-Telegram reported this week. He noticed symptoms soon after returning to Texas last Friday after voting on the third coronavirus economic relief bill.