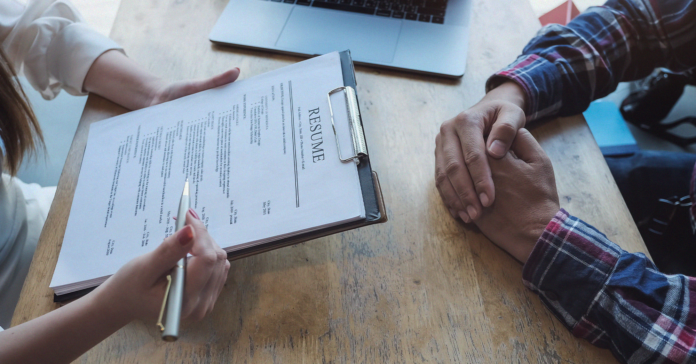 First-time claims for Texas unemployment assistance fell by more than 8% last week to 32,422. There have been ups and downs in the number of people applying for jobless benefits over the last few months, but the trends show a steady decline from the high of 315,161 first-time claims filed during one week in April early in the pandemic.
The rest of the nation is seeing the same trend lines. Initial jobless claims totaled 709,000 in the week ended Nov. 7, down 48,000 from the prior week, Labor Department data showed Thursday. It was the biggest decline in five weeks.
Continuing claims — the total number of people still receiving unemployment assistance — fell by 436,000 to 6.79 million in the week ended Oct. 31. But the number of people claiming support in other programs offering extended assistance is continuing to increase as more Americans exhaust their regular state benefits.
With COVID-19 cases surging across Texas and the nation, there are concerns there will be more shutdowns that could set the economy back. Wednesday marked the second day in row Texas has seen more than 10,000 new COVID-19 cases. The numbers have not been that high since the summer.
"Claims are well above pre-pandemic levels and rising infections pose downside risk. Developments on the pandemic front will shape the economy as fiscal aid remains in limbo," said Eliza Winger, an economist for Bloomberg.
Effective Sunday, jobless Texans will have to certify they are looking for work when they submit their biweekly request for payment to the Texas Workforce Commission. It will be the first time TWC has required work search activities since the pandemic began. Most people are required to complete a minimum of three work search activities per week. More on what is required is available here. 
What you need to know if you are out of work
If you are newly unemployed, it is important that you apply for benefits as soon as possible because eligibility begins the week you apply. You will not be paid benefits for weeks before you apply.
How to apply
Apply for benefits in one of two ways:
Apply online at Unemployment Benefit Services by selecting "Apply for Benefits." Information about applying online is available in the Applying for Unemployment Benefits Tutorial.
Call a Tele-Center at 800-939-6631 and speak to a customer service representative.
Information you will need to apply
Your last employer's business name, address and phone number.
The first and last dates (month, day and year) you worked for your last employer. If you worked for your last employer on more than one occasion, provide the most recent employment dates.
Number of hours worked and pay rate if you worked the week you apply for benefits (Sunday through Saturday).
Information about the normal wage for the job you are seeking.
Alien Registration Number (if you are not a U.S. citizen).