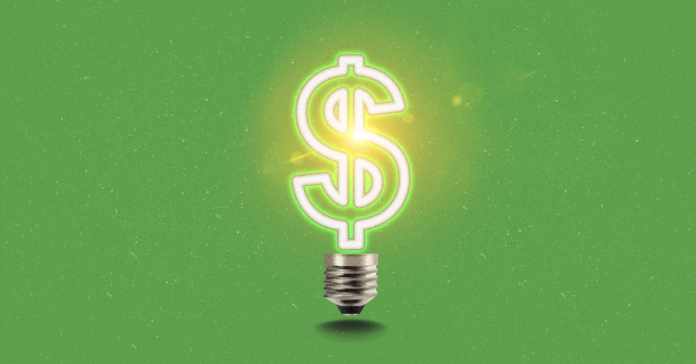 Many families' budgets have been stretched to their limits during the pandemic, and they may be wondering what resources are available to help pay for their power bills this summer. Aid programs exist, but you may want to hurry to get help.
Air conditioning typically accounts for nearly 50% of electric bills in Texas during the summer months, Leslie Sopko, communications manager for the Electric Reliability Council of Texas, said Wednesday. ERCOT manages the flow of electric power to more than 26 million Texas customers — representing about 90 percent of the state's electric load.
The cost of electricity per month for customers depends on the amount of energy consumed and the size of the customer's house or apartment, according to Reliant Energy's website. The average electricity bill for a Texas apartment costs $89 per month while a house costs $154 a month. You can calculate your energy costs here by filling out the Reliant bill estimator based on the size and location of your home, the year it was built and whether your system is gas or electric.
Where to Find Help
Resources are available for low-income or unemployed Texans struggling to pay their electricity bills.
"Our commission created the Electricity Relief Program in late March. At present, the enrollment window is scheduled to close on July 17," said Andrew Barlow, director of external affairs at the Public Utility Commission of Texas.
You qualify for the program if you live in an area of the state open to retail competition, you've lost your job and you will be filing for unemployment or have done so. The eligibility requirements also include contacting your provider and requesting a deferred payment plan, then enrolling in the relief program. The program will temporarily suspend disconnection and also offers some payment assistance. Click here to enroll.
The PUC had ordered electricity providers outside the ERCOT grid — namely Entergy, El Paso Electric, SPS and SWEPCO — to suspend residential disconnections for nonpayment until June 13. It has not been extended.
One Provider Gives Relief
"Reliant can provide support for residential customers, including seniors and low-income families, who qualify for assistance with their electricity bills through our CARE (Community Assistance from Reliant Energy) program," Megan Talley, senior communications specialist at Reliant, said in a statement. "The Reliant CARE program works with nonprofit social service agencies to provide funding to customers who meet certain agency criteria. CARE is designed to help supplement what customers are able to pay but may not necessarily pay the entire electricity bill."
Talley added, "Eligible Reliant customers include those who have or will be applying for (or a member of your household has applied for) unemployment benefits through the Texas Workforce Commission. SNAP and Medicaid recipients are automatically registered for the program. Eligibility is determined by a third-party administrator, Solix."
If you qualify, you'll be asked to provide your name and service address on the account and may need to provide additional identification like an account number, social security number or phone number, according to a press release Talley shared.
Customers are encouraged to consider paying what they can.
"You should continue paying whatever amount possible to avoid a large bill once disconnection protection from the state program ends, which is currently set for July."
For customers who are facing financial hardships and need assistance or information on deferred payment plans or payment extensions, we encourage them to call us 24/7 at 1-866-222-7100 or visit reliant.com, Talley said.
Now is the time to know if your area is covered by the PUC program. If you are unsure, contact your electricity provider to discuss the financial support and relief that's available at this time. Regulators voted to ban shut-offs in March, RA News reported.