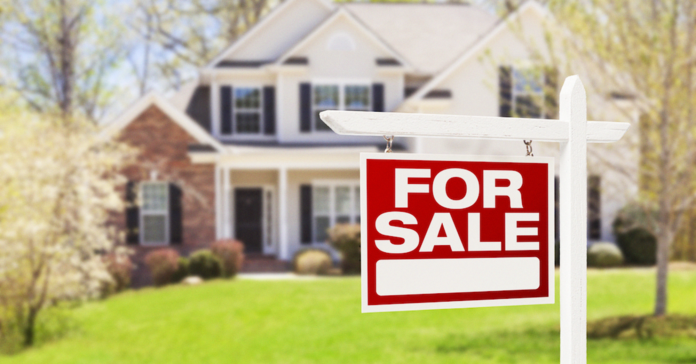 The economy continues to limp along as America endures the coronavirus pandemic with no end in sight, and that means people are still buying and selling real estate. The residential market is mostly booming, but the commercial one is taking quite a hit, agents say.
Part of the reason is historically low interest rates set by the Federal Reserve. They are currently near zero, and there is some speculation that they could actually move into the negative rate category. Priscilla Darnell is a Houston-based agent who has been in the business for eight years, and she saw a record month in June that she attributes to the bargain basement rates. 
"We're getting millennials who normally wouldn't be able to afford the monthly payments because now they can," she says. "Young families are finding it much easier to buy."
Darnell has seen upticks in virtually all areas of her work. Houses are moving very quickly except in one category: fixer uppers. Investment properties are having a hard time moving, especially when the buyers are also the tenants. Renovations involve a lot of people working together in enclosed spaces, something that is not safe right now. Lenders are also leery in this environment with so many people either out of work or likely to be jobless as the economy struggles amid business shutdowns.
"Most lenders don't even want to fund an average family that needs a lot of work on their house," says Darnell. "Their goal is that if the owner defaults they want to be able to sell immediately, and that's harder with a fixer upper. We're also finding pickier landlords. I've had clients go through multiple applications and be denied because courts aren't even convening, evictions are a pain in the ass, and a lot of landlords don't even have the ability to evict."
Another trend being witnessed right now is flight from cities. The biggest outbreaks have been centered in cities such as Houston, Texas' largest metropolis. While the idea that population density is behind the outbreaks is probably a myth, the desire to flee to places that aren't as much of a hotbed of COVID-19 activity is appealing.
That's been the experience of Johnie Borgeson, a hill country agent who has been selling since 2016. Like Darnell, she is seeing a tremendous boom, and has had five closings in the last month alone. Among the most desirable properties are lake houses and ranches.
"Lake properties are through the roof," Bogeson said. "I'm almost out of inventory. People are getting out of the cities. I have ranches, and a lot of people are scheduling to look at them. Sometimes as many as two or three visits a day. They're ready to get out of Austin and willing to spend a million dollars to do it."
Unfortunately, not every story is happy. Bogeson has also been selling the houses of people who find that they can't afford them anymore, including one client in the food and beverage industry who lost their job. As extended unemployment benefits near their end with no second round of stimulus yet in sight, that story is likely to become more common.
The picture on the commercial side of the business isn't very rosy either. Neil Diaz is another Austin-based agent, and he's finding it difficult to fill empty spaces. Restaurants and beauty salons in particular are remaining vacant.
"Commercial real estate under the pandemic is challenged in terms of leasing," says Diaz. "Much like residential, some tenants are challenged with rent because sales have been impacted negatively. They either won't or can't open because of regulations of safety."
Some landlords are either pro-rating rent, offering a rent-back program, or simply giving tenants a break. It's not just out of the goodness of their hearts, though. As more and more businesses shut down, prospective leasers and buyers have their picks of spaces.
"Commercial agents are starting to consider more attractive offers to lease such as lower rents or being more open to negotiations," Diaz said. "It's opportunity. I always say when sharks smell blood in the water, they come to attack the easy prey. A lot of empty spaces are bleeding now, and people want to get them occupied."
He has a grim prediction of the post-COVID-19 landscape. A lot of locally owned businesses will either close or not complete plans to open. With the glut of spaces across the state, franchise operations will be in a better position to scoop up the real estate and establish markets where those mom-and-pop stores and restaurants would have been.
"I expect to see a lot of locally owned stores replaced with chains," he said. "Those are the people who have more assets right now."
While there is opportunity, real estate agents are still noticing a lack of enthusiasm in the market that will likely continue as long as the pandemic has its grip on the state. Buying a home or a store is a people business at the end of the day, and people don't like uncertainty even when they can get a good deal out of it.
"Things are looking like the wild west," said Darnell, who expects consumer confidence to return when everything is back to normal and people can go out without masks.
"When people are encouraged, they buy stuff. Everyone right now is just steeping in the present. That's not a good mental environment for dreaming. Buying a house is emotional. Once the happy, good feelings come back, we'll get a big surge."