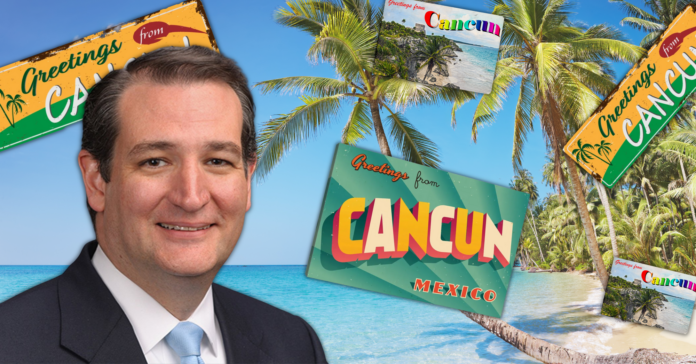 Sen. Ted Cruz pledged in a tweet on Monday that he and his team are "continuing to monitor the storm in Dallas." The statement generated immediate backlash from critics who asked, "Monitor from where? Cancun," a reference to Cruz's now-infamous escape to Cancun while the rest of Texas froze during the 2021 winter storm.
John Moffit posted a photo of a billboard that included a quote from Geoge W. Bush that reads, "I just don't like the guy" next to a photo of Cruz. Mr. Moffit added, "Enjoy the flight to Cancun."
Another with the handle, Dark Amy Lynn, wrote, "Ted Cruz said he is monitoring the storm in Dallas….so he knows exactly when to pack his bags and head to Cancun."
@tomiahonen posted a photo of Cruz at the airport fleeing to Cancun and added a long list of those who "hate Ted Cruz," including "Cancun."
Another critic with the handle Misha said, "Go on to Cancun like the coward you are. Dallas needs a Senator with compassion and good sense. That automatically rules you out."
Nicole Rosner took an added shot at Ted Cruz's birthplace and wrote, "Please do send Cancun Cruz back to Canada, Texas doesn't need him…"
On Tuesday, the #Cancun hashtag was still trending on twitter.