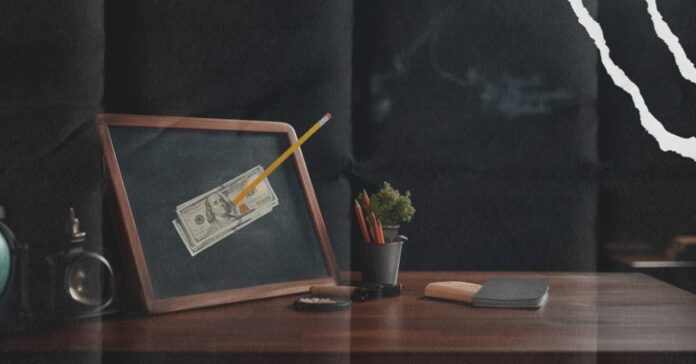 Throughout Texas's history, proponents of school vouchers have invested immense resources, both financially and energetically, into their quest for the implementation of "school choice" through legislative means.

The initial proposal of vouchers in the state legislature dates back to 1995, and since then, the misguided policy has continuously been rebuffed in the Texas House and all efforts have failed to become a law. However, the fight for vouchers has only been gaining momentum.

For years now, voucher supporters have formed powerful coalitions and spared no expense, committing millions of dollars to achieve their objectives. This includes prominent figures like Betsy DeVos, former Education Secretary under President Donald Trump, and formidable opponents of public education, West Texas oil billionaires, Tim Dunn and the Wilks brothers.

They have established a strong presence in Texas actively opposing "government schools" in favor of "school choice." Their significant political contributions have effectively made them the de facto owners of numerous Republican members of the Texas Legislature through organizations like the now-defunct Empower Texans and the more recent Defend Texas Liberty.

The funneling of cash this session has been no different, if anything, the legislative session is witnessing a noticeable surge. Insider sources for RA have confirmed a staggering number of 58 registered lobbyists that have actively been advocating for "school choice."

Notably, influential political action committees, such as the Texas Public Policy Foundation, the American Federation for Children, Americans for Prosperity, and others have collectively invested an estimated $2-$3 million in various "school choice" initiatives. These funds are being utilized for an array of strategies, including push polls, direct mail campaigns, block walkers, and targeted advertisements, intensifying their efforts to promote their agenda.

At the center of it all is Gov. Greg Abbott, who has resorted to these less-than-cheap tactics after his "Parent Empowerment Tour" failed. And Lt. Gov. Dan Patrick who is generously backed by Dunn, the Wilks brothers, and their organizations. Both have made vouchers a primary legislative goal of the current session and are willing to throw Texas under the bus just to pass "school choice."

Despite the pro-school choice efforts, support in the Texas House for vouchers is lacking. A few weeks ago, the House voted 86 to 52 on the "Herrero Amendment" which prohibits the use of state dollars for private schools. Although the Senate is expected to remove the amendment, the House's voting patterns are indicative of their potential stance towards similar legislation regarding vouchers.

An insider told RA News, that not only would the 86 votes against vouchers hold, but there would be an increase in support, including the 11 members who stayed neutral by registering as "present, not voting," during the vote.

With only 52 members voting in favor of school vouchers, Abbott is way behind on the 76-member majority needed to approve any such legislation.