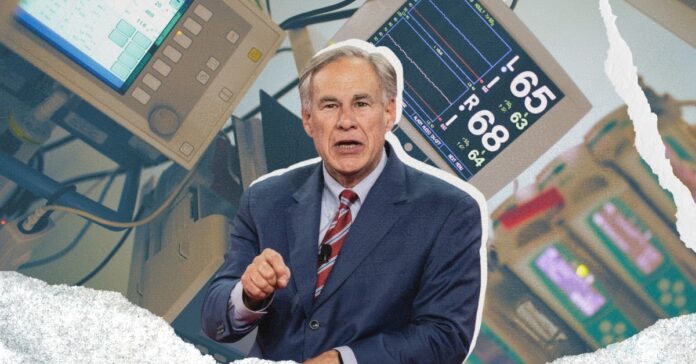 The pre-filed budget amendments of Texas' House were recently made public, revealing a staggering 377 amendments that are set to be discussed this coming Thursday.

Last month, Texas' House Appropriations Committee approved a two-year $302.6 billion spending plan and a nearly $14 billion "supplemental" spending bill.

According to The Texas Tribune, the committee's budget proposal suggests allocating $5 billion more towards public schools, increased funding for higher education, $3 billion for enhancing mental health services, and an additional $3.5 billion to cover cost-of-living adjustments for retired teachers.

Included in the pre-filed amendments to the House budget, is one that bans the use of state funds for private school vouchers or voucher-like programs such as Educational Spending Accounts.

The amendment filed by Rep. Abel Herrero, D-Robstown, has been offered routinely and has allegedly won over 100 votes. In Article III of the House Bill 1, he proposes to add the following rider after the appropriations to the Texas Education Agency:

"Money appropriated by this Act may not be used to pay for or support a school voucher, including an education savings account, tax credit scholarship program, or a grant or other similar program through which a child may use state money for non- public primary or secondary education."

Herrero's amendment could be the newest roadblock for Vouchers.

Gov. Greg Abbott's and Lt. Gov. Dan Patrick's legislative baby is not as popular as they have been letting on. Last Friday, it was reported that Senate Bill 8 is stuck in the Texas Senate, where there do not appear to be enough votes to pass it.

Last Tuesday, the latest version of Senate Bill 8, which would allow families to use taxpayer money to send their children to private schools and restrict classroom lessons on sexual orientation, received initial approval and went to the Senate for a full vote.
At the Texas Senate the bill hit a brick wall, not garnering enough support to pass. Even if it does pass, the Texas House could be an even greater obstacle, since it is probably 20 votes short,  according to Harvey Kronberg's Quorum report.
On Thursday, the "no public dollars for vouchers" amendment will be in the offing for Thursday's budget vote in the House – will it be the end of Gov. Abbott's big priority?

This is an ongoing story.