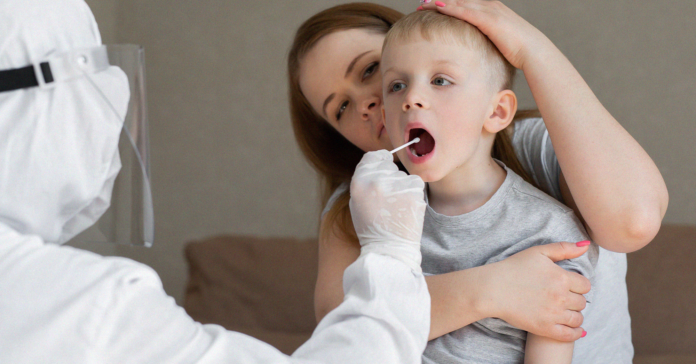 Rapid COVID-19 tests will be available for staffers and students who have coronavirus symptoms at Austin ISD — possibly as early as next week.
This week, Austin ISD tweeted about being "at the front of the line" for the rapid testing and said the district will receive a supply of coronavirus rapid tests each month.
Although taking the test is not mandatory, Eddie Villa, communications specialist at Austin ISD, confirmed in an email on Wednesday that it will be available to students and staffers who begin to show COVID-19-related symptoms while working on campus, or those who may have had close contact with someone who has been confirmed COVID-19 positive.
"We/Education Austin are/is glad that access to rapid testing is available as a tool to keep our school and neighborhood communities safe," said Austin teacher's union president, Ken Zarafis. "However, as COVID cases are increasing across the nation, we do not want to see an overreliance on this less reliable test to justify the irresponsible return to face-to-face instruction in Austin ISD and districts around Texas."
Austin is also installing plexiglass dividers in its classrooms and cafeterias.
Statewide Program
In mid-October, Gov. Greg Abbott, the Texas Education Agency, and the Texas Division of Emergency Management announced a COVID-19 Rapid Testing Pilot Program for Texas school systems.
The pilot project school districts are:
Bob Hope School (Port Arthur)
Fabens ISD
Grace Community School (Tyler)
Granger ISD
Lampasas ISD
Longview ISD
Harlingen Consolidated ISD
Ysleta ISD
Fabens ISD is located in El Paso County where schools have been closed because of a rise in positive coronavirus cases.
Lampasas ISD in Central Texas has experienced 32 cases of coronavirus. Residents there have had to travel to surrounding areas due to a lack of tests in Lampasas.
Longview ISD has a COVID-19 dashboard that shows there have been 70 coronavirus cases in the district since the start of school.
Texas school districts had until Wednesday to notify the state that they want to participate in the rapid testing program. RA News will provide an update on how many have opted in when that information is available.
Students will need the written permission of their parents to take the COVID-19 rapid test, and schools enrolled in the program will receive personal protective equipment to use when administering the tests, which provide results in 15 minutes.