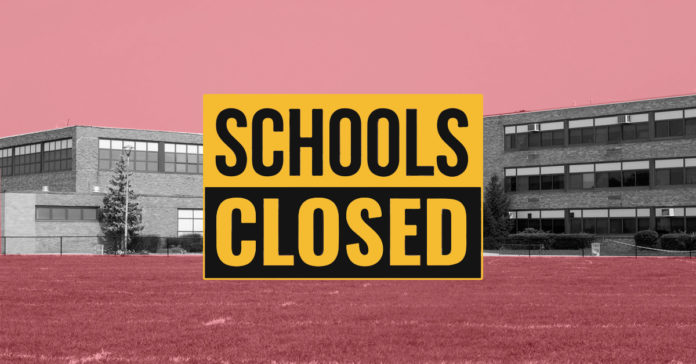 Austin school closures dropping from 12 to four. The Austin ISD board of trustees is considering a plan to close Pease, Brooke, Metz, and Sims elementary schools.
The board will hear the plan at its Nov. 18 meeting. If approved, the plan will shutter all four schools before the end of the 2020-21 school year.
Brooke Elementary's status is still debatable. The school may be removed from the closure list following "a community discussion," according to a district document.
For months the AISD board was considering closing 12 campuses, about 9 percent of the district's schools. The number of closures was reduced after multiple community meetings.
"We heard that it's too much for one year," said Paul Cruz, Austin school Superintendent.
"We're focusing now on what we can do in the 2020-2021 school year," he said.
Cruz made his comments at the district board meeting on Monday, Nov. 4.
Austin school closures will hurt underserved community
Students from the four closing schools will go to campuses updating with funds from a $1.1 billion bond package passed in 2017.
All 12 of the closures are expected to save the district about $240 million in maintenance costs. However, the savings could negatively impact a large part of Austin.
The majority of the closures, eight out of 12 schools, are in East Austin — a historically underserved community.
When the news of the proposed closures first broke, community leaders were dismayed.
State Rep. Sheryl Cole (HD-46) asked AISD leaders "what are you doing to my kids?" Cole, whose district includes East Austin, has said that — in light of HB 3 — school closures might be premature.
"We have to do the things that it takes to educate," Cole said to CBS Austin in September."I am just not confident yet that that's what we put first."
The new proposal delays the closure of eight other schools including Webb Middle School and Bertha Sadler Means Young Women's Leadership Academy.
Pecan Springs Ridgetop, Maplewood, Palm, Dawson, and Joslin elementary schools are also on the chopping block.
For more reporting on education check out Reform Austin on Facebook, Twitter, and Instagram.