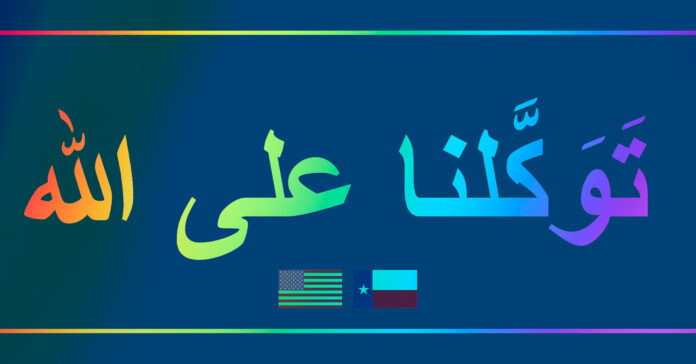 In 2021, the state passed a law that says public schools must display "In God We Trust" signs if these are received as a private donation. This month, a Carroll ISD parent decided to test the Texas law out, taking it one step further.
After a Christian-conservative cellphone provider donated multiple signs to Carroll ISD, a parent, Srivan Krishna, decided to follow in their footsteps and presented additional "In God We Trust " signs, but with a twist.

The donated signs did feature the national motto, however, they were written in Arabic and decorated with rainbow colors.

Upon their arrival, the school board president informed the parent that the schools already had enough posters, but that parent wasn't buying the explanation, as first reported by ABC13.
"It doesn't say you have to stop at one. That is your decision to stop at one. Why is more God not good?" Krishna asked at Monday's school board meeting. "And are you saying you don't have like one square foot of space in our buildings?"

Carroll ISD refused to comment.