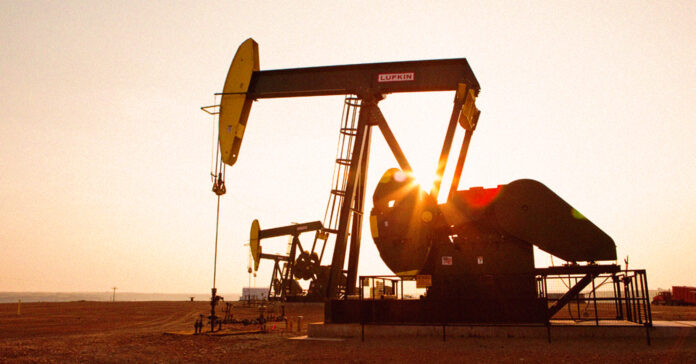 Texas Republicans' quest to protect gun and oil and gas companies from financial reprisals is costing Texas taxpayers hundreds of millions of dollars.
As climate change becomes an increasingly dire issue facing the planet, some financial companies tried to do their part to steer economic benefits away from the fossil fuel industry. These include foreign investment firms like BNP Paribas, who plan to have reduced their credit exposure in the fossil fuel industry by 2025 to 25 percent, and domestic ones like Invesco, who are funneling investments into electric vehicles. All told, around twenty major financial institutions are moving their focus from fossil fuels to renewable energy.
This didn't sit well with the oil-obsessed Texas Republican leadership. In 2021, Texas Rep. Bill King (R-Weatherford) filed a bill that sought to punish companies that "discriminated" against the fossil fuel industry, which Governor Greg Abbott signed into law. This ended up creating a hit list for the Texas Comptroller Glen Hegar, who is banning state pension funds and other monies from being invested in companies opposed or actively limiting participation in the oil and gas industry under the reasoning that it is pushing an agenda.
Meanwhile, a similar bill was filed by Texas Rep. Giovanni Capriglione (R-Keller), but this time benefiting gun industries. In the wake of the Robb Elementary School massacre, several financial giants such as Citi and JPMorgan created or affirmed policies against investment in companies that make high powered rifles, extended magazines, or other components popular in mass shootings. Abbott also signed that bill.
Combined, these moves by the financial sector to affect major issues have a lot of clout. Texas Republican leadership has been fighting back by trying to deny state dollars to them in return. Unfortunately, it appears that the only people feeling the pain are Texas taxpayers.
Daniel Garrett of the Wharton School at the University of Pennsylvania has done a deep analysis on the exactly what the stand for gun and oil companies is costing Texans. The price tag is steep.

"Overall, our estimates imply Texas entities will pay an additional $303–$532 million in interest on the $32 billion in borrowing during the first eight months following the Texas laws," says Garrett in the paper.
The cost is mostly driven by the exit of major institutions from the market, meaning that the ones who remain have the ability to charge higher prices because of less competition. Worst prices are being decided in the wake of the laws. By driving out companies that offended Republicans with anti-gun or anti-fossil fuel policies, they've left the state with worse options to use its money.
"The remaining competitive offerings, which make up slightly less than half of the Texas market, provide a particularly clear window into the impact of the Texas laws on bank competition," the report continues. "The number of underwriting bidders declines sharply, the variance among remaining bids increases, and the winning bid in terms of yield to maturity increases after the implementation of the Texas laws for issuers with previous reliance on the exiting banks. These results suggest that the exit of the targeted underwriters from the Texas market has significant impact on underwriter competition and that the remaining banks may enjoy increased market power due to barring banks with certain social and environmental policies from the market."