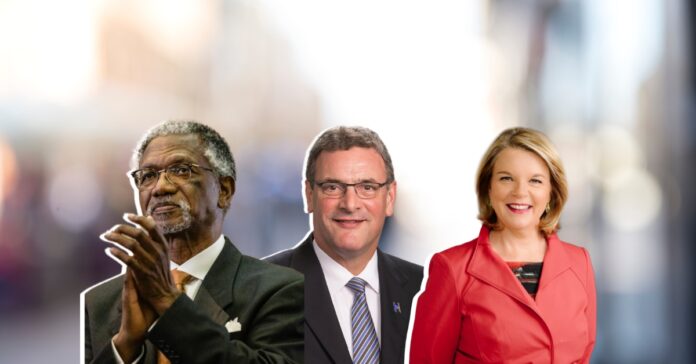 Hopes that the State of Texas Assessments of Academic Readiness (STAAR) test would be abolished or reformed in the coming legislative session were quashed in a webinar last week. State Rep. Harold Dutton (D-Houston), who chairs the Public Education Committee, said "we don't need to listen to them" regarding opponents of the STAAR test.
"The ones who don't like the test are the ones who aren't being successful at mastering the test," he said, comparing the test to blood pressure checks at physicals.
The webinar was set up by Good Reason Houston, a public education advocacy organization, and the Greater Houston Partnership. Dutton was joined by former Secretary of Education under George W. Bush Margaret Spellings, who is also President and CEO of Texas 2036, a public policy think tank. The hour-long discussion tackled everything from teacher wages to school accountability, with Dutton giving some insights into what is likely to come up in the soon-to-start 88th Legislature. Among the issues he hopes to address with bipartisan legislation are "student outcomes and teacher incomes."
Calls for ding away with the STAAR test grew during COVID-19, when Governor Greg Abbott suspended the test as students learned from home. It was re-instated when schools opened, but there are significant criticisms about whether it does more harm than good. Texas's standardized test is far more strict and punishing than other states, and has led to increased test anxiety, cheating, and poor performance.
Both Dutton and Spellings acknowledged that Texas schools are in trouble. By recent measurements, Only 52 percent of Texas students read at a proficient level by third grade. That number is even worse for Hispanic (45percent) for Hispanic and Black (38 percent) students. Texas ranks 33rd in the nation for fourth grade reading and 14th for fourth grade math. By eighth grade, that drops to 41st for reading and 48th for math.
"The student population is becoming one more of color," says Dutton. "One of the things we've recognized is that if you don't learn to read by third grade, then you're not going to learn to read after that. As I'm fond of saying, we've tended to focus on dropouts in ninth grade, but I don't think that's when they drop out. It's when they leave, but they drop out in third grade when they can't read. That ought to be the canary in the mine shaft for us."
In Dutton and Spellings opinion, the STAAR is a crucial part of monitoring the situation to improve it.
"No enterprise would seek to manage itself, particular one as large and as important as Texas public schools, without some sort of valid, fair, reliable, comparable set of measures like we have in the STAAR test," says Spellings. " Having said that, we have and will and should continue to improve our assessment systems over time."
Spellings denounced the idea of incorporating art and music classes into assessment and accountability measures for schools. The option to do so was part of the Every Student Succeeds Act (ESSA), and making arts and music a priority is seen as a way of correcting over-focus on academic subjects previously enshrined in the No Child Left Behind Act. Spellings said that arts and music are too subjective to be incorporated.
"It would just cloud the picture," she says. "Texas must stand tall on the STAAR and A-F system."
She added at the end, "this is a way we engender confidence in the system. We're at risk having people say 'we give up. Give me a voucher.' That's a huge risk."