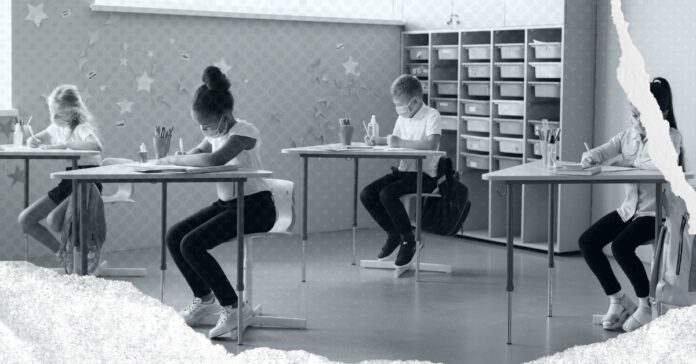 As the Spring Semester begins, so does preparation for Texas's standardized test. Every year it's a nightmare for students, families, and teachers, and there are a lot of compelling reasons to get rid of it.
Texas has always gone above and beyond other states when it comes to standardized testing. While the No Child Left Behind Act and its replacement, the Every Student Succeeds Act, mandates only measurement and improvement in math and language, Texas state law adds science and social studies to the mix. This means that the current test, the State of Texas Assessments of Academic Readiness (STAAR), covers pretty much every aspect of primary education life. Even electives often have to incorporate STAAR content into their curriculums.
There's plenty of evidence that STAAR is not making the Texas education system better. It costs $90 million annually just to administer, for one thing. It's also a large contributor to test anxiety in students. About 1 in 5 students suffer from test anxiety, which often leads to low scores and poorer outcomes. The nature of STAAR exacerbates the problem. So much of a Texas student's academic career is based on test performance that it makes doing well a make-or-break situation. Some estimates show that it accounts for 60 percent of whether a student can graduate high school. That is a lot for one test.
Former gubernatorial candidate Beto O'Rourke ran partially on STAAR reform. While he would have been unable to do away with standardized testing entirely, he could possibly have scaled back the scope and import of the current test.
"Let's make sure that they know that we have their back," he said in 2020. "And when we have the opportunity to change this and make this better, we elevate those teachers, listen to them, follow their lead and ensure that we work together to have the best public schools in the U.S.A."
The Association for Supervision and Curriculum Development has long decried the use of standardized tests and their effect on children. According to a piece from the organization in 2013, such tests contribute to everything from drug use to cheating.
"Because so much emphasis is placed on standardized test results these days, teachers are spending more and more time 'teaching to the test,'" they wrote. "If there is something that is interesting, compelling, useful, or otherwise favorable to the development of a student's understanding of the world, but it is not going to be on the standardized test, then there really isn't any incentive to cover this material."
In 2015, Governor Greg Abbott signed a bill that made passing STAAR a requirement for graduating high school. This is far above the federal requirement, which says the states need only measure performance. Though the governor did suspend the STAAR during the COVID pandemic, he ignored calls to continue doing so in the 2022-2023 school year. There is no evidence that STAAR improves academic performance, and the downsides seem to outweigh the benefits if there are any.