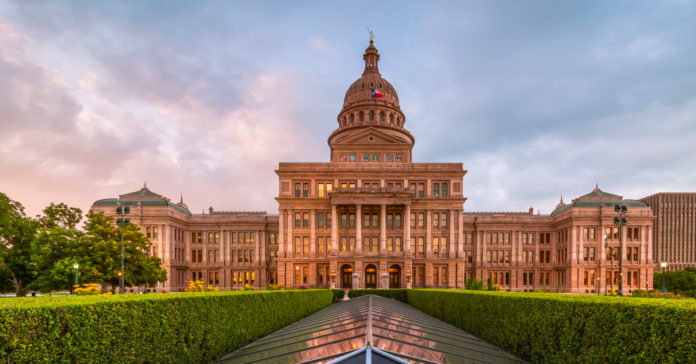 Ask any leadership expert and they will tell you that to properly lead a group of people communication is key. As we have seen so vividly play out in the post-storm analysis of ERCOT and the Public Utility Commission's role in state-wide blackouts—communication was disjoined at best and negligent at worst. In times of crisis especially, communication can determine how long and how difficult recovery can be.
Texas Commissioner of Education Mike Morath has provided on-going calls, updates, and detailed guidance documents over the last year for operating schools during this pandemic. However, school leaders, who are attempting to develop strong plans for recovery, are currently missing key communication from our state leaders on what will be included in their budgets, how state leaders plan to invest in recovery, and when that money will be available for the rest of this school year and next. 
Last summer the Texas Education Agency received nearly $1.3 billion for public schools from the Coronavirus Aide, Relief, and Economic Security (CARES) Act. Public school districts across the state largely expected that funding to cover coronavirus-related  expenses but instead much of that funding was used to supplant funding that districts already expected to receive from the state.
Little of this decision to supplant rather than supplement was communicated ahead of time to educators, leaving them to quickly adjust mitigation efforts, draw down from already dwindling savings, or partner with already stretched philanthropic organizations for support.
A second round of stimulus funding, $5.5 billion for Texas education specifically, is aimed at helping districts address deep learning losses, but districts are waiting to see if that money will be accessed and appropriately distributed. The December 2020 package, known as the Coronavirus Response and Relief Supplemental Appropriations Act (CRRSA) provides about $82 billion for education nation-wide.
Given the better-than-expected estimate from the Comptroller's office, and the almost-universal commitment from legislatures to continue to fund House Bill 3, the federal stimulus dollars could help bridge significant gaps in learning, provide critical mental health supports, and fund additional academic support services in the coming summer months.
As caring for students has become significantly more expensive during the pandemic, public schools continue to be without guidance on whether Average Daily Attendance (ADA) hold harmless funding will continue through the end of the school year. Hold harmless status was granted for Texas public schools during the first semester of the 2020-2021 school year but it remains to be seen if it will be granted for the Spring semester.
Last week Morath said the decision was part of his disaster authority but did not indicate when he would make the decision. The newly appointed Chairman of the Texas House Public Education Committee, Rep. Harold Dutton, indicated in an interview with The Texas Tribune that hold harmless would continue for the spring but that it might look different than before. "The magnitude of the 'hold harmless,' we're still debating and we're still trying to figure it out because the devil is always in the details," Dutton said.
As public-school leaders engage in budget planning for the rest of the 2020-2021 school year and for the 2021-2022 school year to ensure efficient and effective use of taxpayer dollars, they are left without key information from state leaders on when decisions will be made and who will be at the table to assist with those decisions.
Veronica Sopher, President of the Texas School Public Relations Association (TSPRA) and Chief Communications Officer for Fort Bend ISD thinks it's very important. "As school districts across the state have already begun the planning process for the next school year," Sopher said, "honest and accurate communication from the state agency and state officials is crucial in developing budgets, determining scheduling, shaping programs, establishing salary schedules, recruiting staff and ascertaining tax rates.
"Communication matters in clarifying the resources necessary to manage a system that is often the largest operating business in a community and provides support to its citizens beyond the walls of a single classroom," Sopher added.
According to Pedro Martinez, superintendent of San Antonio ISD, all of this indecision puts school districts into a difficult position as they manage their budgetary planning.
"We have an obligation to our students, staff, and community to share how our schools will support them through recovery from the pandemic. Without knowing how the State will allocate critically important federal dollars, we are unable to make critical staffing and support decisions," Martinez said.
Public-school leaders continue to face challenges head on, opening warming stations, ensuring food and water is available for all students and families, and knocking on hundreds of doors to find students and check on their well-being.
Public school officials are planning their budgets for next year right now and need this information to be able to make decisions that are the best for Texas kids.