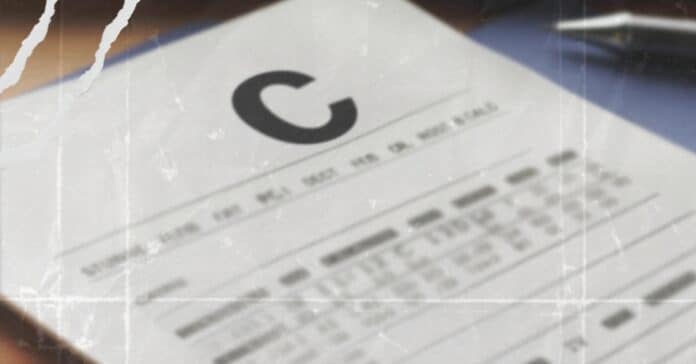 Houston ISD's latest report card from the state is more likely to be found crumpled in the bottom of a backpack than proudly displayed on the refrigerator.
State standardized test results released late Tuesday show that HISD saw a dip in reading achievement and no change in math scores among elementary and middle school students tested this spring.
The performance lagged behind the rest of the state, which posted no change in reading scores and a bump in math scores. Several of HISD's peer districts — including Dallas, San Antonio and Aldine independent school districts — also showed more year-over-year growth.
The results likely will give more fodder to supporters of the ongoing overhaul of HISD, many of whom have argued that stagnant test scores warrant major changes to the district.
They also paint a gloomy picture for HISD ahead of next month's release of A-through-F accountability ratings, which are largely based on scores from the State of Texas Assessments of Academic Readiness, commonly known as STAAR. State-appointed Superintendent Mike Miles warned earlier this month that HISD's overall accountability rating likely would drop from B to C under Texas' revised accountability system if the district posted the same standardized test scores as last year.
"We are now two years out of COVID and we have to do better," Miles, who was appointed to his position in June, said Thursday morning. "If you look at the results over many years, which I've done and talked about, we have low proficiency. And time is running out. Actually, it has run out."
The share of HISD students in grades 3 through 8 who scored "meets grade level" — meaning they're ready to advance to the next grade — in reading fell from 48 percent in 2022 to 43 percent this year. Statewide, there was virtually no change.
HISD's math scores remained unchanged from last year, with 35 percent of students meeting grade level. Statewide performance rose from 39 percent meeting grade level in 2022 to 42 percent in 2023.
Test scores released last month for high schoolers, only some of whom take state exams, showed mixed trends. HISD's reading results slightly slipped in 2023 as state scores increased. The share of HISD students meeting grade level in algebra ticked up 1 percentage point, while the state's rate slipped by 1 percentage point.
Elected trustee Judith Cruz, who was stripped of power by state officials earlier this year as part of accountability-related sanctions against the district, said she was not surprised by the decline in scores. While she said "no assessment is perfect," she added the data is a clear indicator of areas where Houston students need more support — even after the district received hundreds of millions of dollars in pandemic-related federal funds.
"The fact that we have had two years of so much money poured down upon us … were we intentional with how we used that money?" Cruz said. "We know the learning loss that occurred, we know the learning acceleration that should be occurring and needs to occur for our students, and the fact that we've had so many resources at our disposal and this is where we are is definitely concerning to me."
HISD officials did not respond to a request for comment at the time of publication.
Efforts to reach three HISD elected trustees who have been critical of state standardized testing were not successful Wednesday. Opponents of the state's accountability system argue that it places excessive emphasis on standardized testing and produces results that correlate too closely with the income level of students' families.
Work to do
The newly released data only includes the raw scores of students who took STAAR exams this spring, when virtually all students are tested.
Next month's final accountability ratings will include results of students who re-took tests, and they will exclude results of a tiny fraction of students with exceptional circumstances.
The final ratings also involve filtering the test scores through complex formulas. That process is largely designed to give schools serving more students from lower-income families an opportunity to receive high accountability marks.
Nevertheless, Miles said the STAAR scores mean HISD will "probably be earning a C" rating this year, though he cautioned nothing is official yet.
State education officials have said the accountability system refresh is a periodic update meant to keep the results relevant and push for academic improvement across Texas.
Some HISD parents, however, said they believe the Texas Education Agency has moved the goalposts by enacting higher standards after the district improved following the pandemic. Many families and community advocates also have questioned the motives of the state's takeover of HISD, citing its B rating.
Texas Education Commissioner Mike Morath appointed Miles and replaced HISD's school board in June, largely in response to a state law mandating sanctions in any district with a single school receiving five straight failing grades.
While the state intervention is not tied to the district's overall academic performance, Morath and Miles have been critical of HISD's progress on state tests.
Most of Miles' major plans for the district involve improving reading and math performance, with the ultimate goal of spurring large improvements on standardized tests. Members of the current state-appointed board, while relatively quiet about their personal education philosophies, have been supportive of Miles' plans to date.
Update, Aug. 17, 10 a.m.: This story has been updated to include comments from Mike Miles.
Staff writer Asher Lehrer-Small contributed to this report.
This article first appeared on Houston Landing and is republished here with permission.