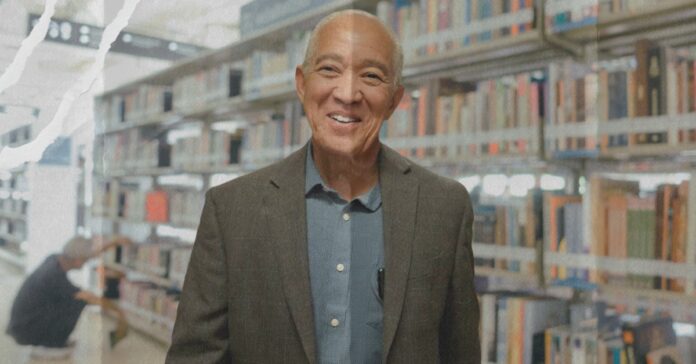 As Sam Houston Collegiate Preparatory Elementary School in Midland repeatedly posted dismal test scores, Debi Beyer contemplated moving her grandson out of the West Texas campus.
She stuck around, encouraged by the Midland Independent School District's new partnership in 2020 with a charter network, Third Future Schools.
But Beyer quickly soured on Third Future Schools, run at the time by Houston ISD's new superintendent, Mike Miles. While Sam Houston Collegiate Prep's test scores improved under the new leadership, Beyer said her now-third grade grandson struggled in the highly regimented campus and lost his zeal for reading, prompting her to consider a move to private school.
"He fell back," Beyer said. "I don't know if it's the curriculum or the actual teaching staff. … But I can't help him if I don't know what's going on."
The experience at Sam Houston Collegiate Prep and two other long-struggling Texas campuses run by Third Future Schools is a potential indicator of what's to come for thousands of HISD families, who will see the same education strategies implemented at their campuses this school year.
Miles, who was appointed as HISD's superintendent in June, has announced plans to overhaul dozens of schools using the no-nonsense approach that has produced big jumps in standardized test scores — and angered some parents in the process.
The Third Future Schools model calls for intensive math and reading instruction, a strict adherence to premade lesson plans and boosting teacher pay at the expense of other costs, among many other changes.
In addition, parents said students must walk in a single file line and carry a traffic cone to the bathroom so staff can keep track of them. Teachers can't stray from the curriculum and lesson plans created for them.
The system also involves banishing misbehaving kids to so-called "team centers" and eliminating the librarian position — two moves that have infuriated many HISD parents and politicians.
The new HISD chief has described the approach as a proven method for overhauling schools that have historically failed to educate children. Sam Houston Collegiate Preparatory and nearby Ector College Prep Middle School in Odessa scored B ratings from the state in 2022 after failing to meet state standards for multiple years.
"Those are schools that we took over and, within a year, turned them around," Miles said in a late May interview with the Houston Landing. "We broke the myth that it takes several years to turn around a school."
Critics of Miles' strategy, however, argue that it makes schools sterile and unwelcoming, stifling students' love for learning. Their fears are borne out by interviews with parents at campuses run by Third Future, some of whom complained about poor communication, punitive discipline and an overemphasis on standardized testing.
Irma Galindo, whose eighth-grade daughter attends Mendez Middle School in the Austin Independent School District, likened the campus to a "military school." Austin ISD surrendered control over campus operations at Mendez to Third Future Schools in 2022.
A last resort
Miles started Third Future Schools in 2015, months after he resigned three years into his term as superintendent of the Dallas Independent School District. After moving swiftly to implement pay-for-performance and school turnaround systems in Dallas, he aimed to replicate his approach without the roadblocks erected by bureaucratic school boards.
After working in a few Colorado schools, the Austin, Ector County and Midland independent school districts each gave control over one campus to Third Future Schools between 2020 and 2022.
At the time, all three districts were on the brink of the same fate: if they didn't improve accountability scores at a long-failing campus, the state could replace their school board and superintendent. Under state law, however, each district could earn a reprieve from punishment if they surrendered operations of the struggling school to an outside organization, such as a charter network.
"On one hand, if I vote yes, it's, 'Okay, I'm voting for a charter school operator,'" Austin ISD Board President Arati Singh said during a 2022 meeting to vote on giving Third Future Schools control of Mendez. "But if I vote no, it's putting our district at a huge risk."
Facing the same conundrum as their peers in Austin and the Permian Basin, HISD trustees refused to give up control of campuses.
The district ultimately triggered state sanctions in 2019 when Wheatley High School received its seventh straight failing grade, resulting in the appointment of Miles and a replacement school board this summer after a lengthy legal fight.
About 85 HISD campuses are expected this year to adopt many of the same blueprints employed at Third Future Schools' locations in Texas. Miles has said another 65 or so campuses could employ a similar approach in the next few years.
Dozens of HISD principals were scheduled to visit the Permian Basin this week to see how Third Future Schools operates.
'In the dark'
For some parents at the three campuses overtaken by Third Future Schools, the charter network's arrival came as a culture shock.
Galindo said she was used to Mendez staff keeping her in the loop about her daughter's special education accommodations. But that changed when Third Future Schools took over last year.
She said she's had only one meeting with campus employees and some accommodation promises haven't been honored — concerns that are mirrored in HISD amid uncertainty about how Miles will turn around the district's history of special education issues.
"I do kind of feel in the dark," Galindo said.
At Ector College Prep, parent Sonnie Saenz said teachers were easily "frustrated with the kids" and would impatiently send them to the team centers. Saenz's seventh-grader was often ejected from classwhen he asked for help, leaving him to teach himself, she said.
"If you're not listening, or you're not understanding, that team center is supposed to be where they help you more one-on-one," Saenz said. "But it's more for the bad kids, where the teachers don't want to deal with them in their class."
One town over, Beyer's grandson found success in Sam Houston Collegiate Prep's DYAD program, which allowed him to take classes like dance and soccer. Miles will implement the same program, which involves contracting with community members to lead elective-type courses instead of hiring full-time teachers, at some HISD schools this year.
The initiative has been a steady source of confusion for parents, but Miles has maintained it will give children access to subjects they've never explored before. Beyer said her grandson found it provided a nice change of pace during the school day.
'This is a transformation'
Administrators and board members in Austin, Ector County and Midland declined multiple interview requests or didn't respond to requests for comment. Third Future Schools officials also declined to participate in this article. HISD officials said Miles was not available for an interview.
Since his arrival in HISD, Miles has dismissed many of the complaints raised by parents in Houston and areas with Third Future Schools campuses.
Miles has contended the team centers cut down on in-school suspensions in HISD, while libraries that no longer employ librarians will be used by students for studying or working in groups. He has proposed several changes to serving students with disabilities in HISD, including raising special education teacher pay at some campuses and moving special education administrators closer to schools.
Most of all, he has argued his system gets academic results for kids — even if it makes adults uncomfortable.
At Sam Houston Collegiate Preparatory, the percentage of students scoring at grade level on state reading tests jumped from 31 percent in 2019 to 59 percent in 2022. During that same time frame, reading scores rose from 24 percent to 40 percent at Ector College Prep. Scores were unchanged statewide in that period.
Test results aren't yet available for 2022-2023, the first year that Third Future Schools ran Mendez.
"This is a transformation, there's no question about that," Miles said at a recent board meeting. "That means we're not doing the same thing that you've always done, and that scares people. That's understandable. And it's hard for people to understand things they haven't seen, so that's also understandable. A certain amount of grace is warranted."
Enrollment at the two Permian Basin campuses led by Third Future Schools has not declined since the charter network took them over, though some parents might have few options for moving their children. Mendez's enrollment fell roughly 50 percent this past school year, though that's largely because the school stopped serving sixth-graders.
For Saenz, the Ector College Prep parent, better standardized test scores aren't enough.
Although her son made all As and Bs last year, Saenz said she's considering transferring her son to a different school in the district due to frustration with teachers she described as impatient and disinterested.
"I feel like the teachers, they lack interest in the kids and helping them," Saenz said. "My son's a good kid when it comes to school. And I felt like that school ruined him."
Staff writer Asher Lehrer-Small contributed to this report.
This article first appeared on the Houston Landing and is republished here with permission.