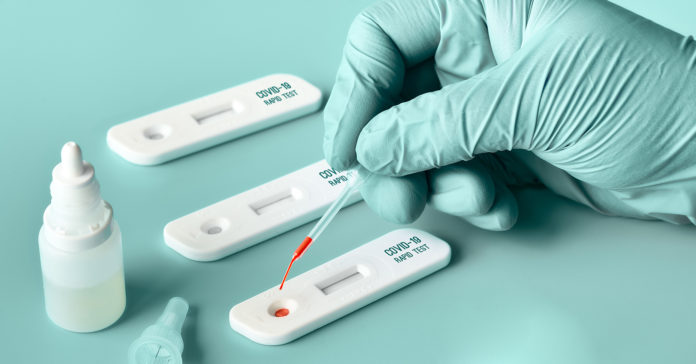 Last week, just eight Texas school districts had opted in to the state's COVID-19 rapid testing program. Since then, the number of districts signing up to participate has soared. 
The Texas Education Agency confirmed the following on Tuesday.
247 school systems have opted in to the program.
71 school systems have received initial allocation of tests.
46 school systems have their initial delivery of tests scheduled.
130 school systems are waiting for their deliveries to be scheduled.
612,235 tests have been requested.
249,800 tests have been distributed.
New districts opting-in to the program in the Houston area include Houston ISD, Katy ISD, Cy-Fair ISD and Humble ISD. 
Dallas ISD, Fort Worth ISD and Garland ISD are just a few of the schools in north Texas that are participating. 
Who is eligible?
The program is open to both public and private K-12 schools that are providing on-campus instruction, according to the TEA's COVID Rapid Testing Project Superintendent Kick-Off presentation.
Students will need permission from their parents or guardians to take the test, which provides results in 15 minutes.
Who can conduct the test?
The state will provide the tests and personal protective equipment (including N95 foldable masks, face shields, gloves, gowns and surgical masks), but the school must provide staff members to administer the tests. 
To be an administrator, you must first watch a 35-minute video and pass an exam about conducting the test. Administrators must abide by COVID-19 testing guidelines when conducting the test. 
Every participating school must meet specific reporting requirements, and schools must track how many tests they are giving, according to the TEA.
The COVID-19 Rapid Testing Opt-In Application states that public schools and charter schools must report cases through the Texas Department of State Health Services COVID-19 Case Reporting Form. Private schools are not required to report this information. 
Even if schools don't have any positive COVID-19 cases to report during a given week, they are still required to report on how many tests were administered and the results of those tests.