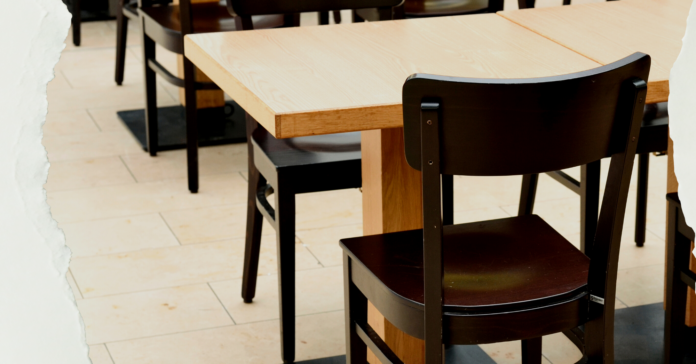 The Mineral Wells Independent School District is struggling to maintain their educators. Over a 10-day period at the end of Abril they lost six valued teachers.

For such a small population, with around 3,000 students and 400 school staff members (around 230 teachers), losing that many educators has brought concerns.
After some investigation, school administrators found out that most teachers were leaving to go teach in neighboring districts whose schools offer 4-day school weeks, usually from Monday through Thursday.
"We started losing teachers to that four-day school week, regardless of what we paid," said David Tarver, assistant superintendent of Mineral Wells ISD, in an interview for The Texas Tribune. "That was a big eye-opener."
After this realization, the school district decided to adapt to the new circumstances. The school board voted on Monday May 17 to change to a four-day week, with the hopes that it would attract and retain teachers, in a time in which it continues to get harder to find educators.
"We had teachers that had multiple offers from our school district and a neighboring school district and they were waiting on our board to vote on whether we were going to do four days or five-day weeks," Tarver mentioned. "We gained some leverage on being able to recruit teachers."
The big change to a four-day school week is slowly becoming more popular among small and rural school districts in Texas. It is a strategy that is helping them retain teachers when they can't necessarily offer them higher salaries, like bigger districts can.
When you compare the pay differences, it's clear why it is hard for teachers in rural districts to want to stay there. The Mineral Wells district's base pay is $45,000 for teachers. In comparison, districts like the Houston Independent School District, the largest one in the state, recently raised the teachers' salaries from $56,869 in 2021-2022, to $61,500 for the next school year. A $16,500 difference per year.
These bigger districts, able to afford these salaries for their teachers, have much less incentive to switch to a four-day school week. Meanwhile, rural school districts are scrambling to find solutions to the constant unfilled positions and failure to retain staff.
Some of the districts who made the school week change include Devers, Athens, Jasper and Chico, with Mineral Wells soon to be added to the list. It is expected for more districts to follow suit.
Texas schools must be open for a minimum of 75,600 minutes over a school year, including recess and lunch. Each district has control over how these minutes are spent, so there's enough flexibility for them to work around and make a four-day school week.
Some add extra time to the four remaining days at the end of the school year to make up for lost time, others extend the school year altogether.

This isn't even a new strategy, it's one that goes back to the Great Recession, when schools were looking for ways to save money. The difference in 2022 is that this strategy doesn't really cut back significant costs. It is solely to remain competitive and be able to retain teachers.
Right now it is unclear as to how the four-day school week will affect students and their education quality. School officials will keep a close eye on these rural districts to evaluate how efficient it is according to Kevin Brown, executive director of the Texas Association of School Administrators.
This measure has allowed for smaller, rural schools with much less budget to be able to remain competitive.

"Anybody that had eyes or ears knew that this impending teacher shortage was coming and our view was it was only going to get worse for the foreseeable future," mentioned Chico ISD superintendent Randy Brawner. "You can't just go out and throw money at your problems. You have to think outside the box and think creatively."
There are also some possible downsides, like a study in Colorado that shows that kids may be more likely to turn to criminal activity during their day off, and worry for children who live in unsafe households that see school as an escape and safe space.
Dan Robinson, associate dean of research in the College of Education at the University of Texas at Arlington, mentioned he is worried for low-income students who may be getting food from the free school meal. This would mean that on their off-day they might eat less or not at all.
"I'm afraid that the poor groups out there would be more negatively affected," Robinson stated.
This new strategy looks like it is here to stay as schools compete for teachers. With rural districts struggling to keep up with the budgets offered in bigger districts, they will have to continue to come up with creative and realistic solutions to attract educators.