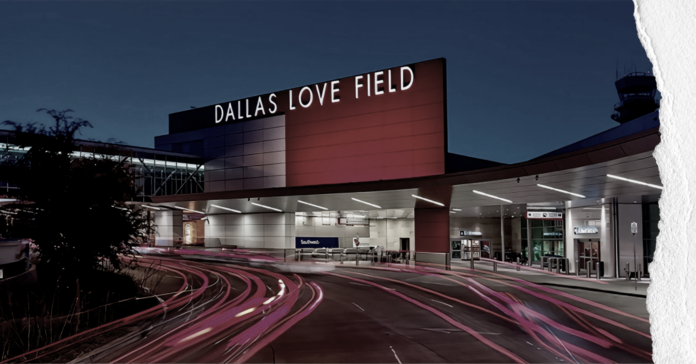 On Monday morning, shots were fired at the Dallas Love Field Airport in Texas.

At around 11:30 a.m, police confirmed they were responding to reports of shots fired. WFAA sources confirmed that a female suspect was shot and was taken to the hospital after an officer-involved shooting. 

The 37-year-old woman who was shot, was also the shooter. She went into a restroom, put a hoodie on, came out, produced a handgun and began firing, per Dallas PD reports.

"She was aiming at the ceiling," an officer shot her in the lower extremities, and she was rushed to the hospital. No other injuries have been reported.

Since the shooting, videos of the incident have surfaced on social media. The clip shows people crouching inside of the airport and taking cover after being told to "run."
Michael Loewinsohn, another bystander, also shared a video showing a number of people sitting on the ground between the building and the tarmac.

He had just arrived at the airport on a flight from Denver when the chaos erupted.

"I saw a massive amount of people running up from security checkpoint and people yelling 'shooter,'" Loewisohn told CNN in a Twitter Direct Message. "TSA employees rushed us out of a side door and just started sprinting away from the building."

This is a developing story and will be updated.