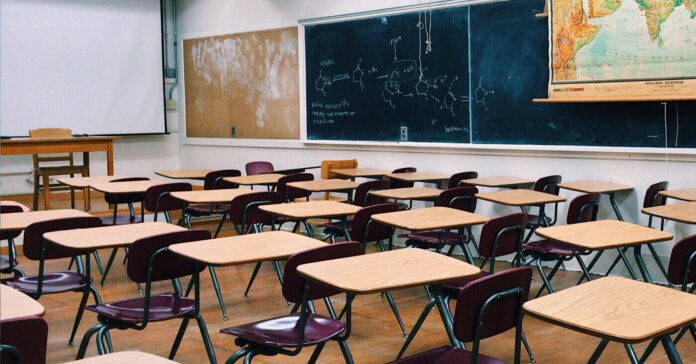 With the recent uptick in school shootings, there is no question that school safety is paramount in the thoughts of parents, educators, and community members throughout the country. A report released this Summer by the National Center for Education Statistics (NCES) showed that school shootings in 2020-2021 soared to the highest number in the last two decades.
It has long been noted that schools are a microcosm of the society in which they exist so some analysts contend that the rise in societal violence is tied to the increase in school shootings. Dewey Cornell, a professor at the University of Virginia says, "The increase in shootings in schools is likely a consequence of an overall increase in gun violence and not specific to schools." Most schools will "…never have a shooting, and their main problems will be fighting and bullying," Cornell contends.
Still, it is something to be taken extremely seriously. In Texas, Department of Public Safety (DPS) Director Steve McGraw said earlier this month that he would resign if any of the DPS officers in his charge had any culpability in the delayed response of law enforcement officers in the Uvalde shooting – easily one of the most horrific school shootings in U.S. history. Law enforcement officers are under intense scrutiny after waiting a full hour and fourteen minutes to kill the gunman after the first officers arrived on the scene. Nineteen elementary students and two teachers were killed during the episode.
As the 88th Texas Legislature prepares to convene in January of 2023, lawmakers are worried about how they will deal with school safety with legislators visiting the schools in their districts to see what they can do to help.
At a meeting of the Texas Association of Community Schools (TACS) held last week, a panel of legislators including Rep. Brad Buckley (R- Killeen), Rep. Glenn Rogers (R-Graford), Rep. Lynn Stuckey (R-Denton), and Rep. Gary VanDeaver (R – New Boston) all agreed that any efforts to address school safety must include a localized approach, each pointing to their personal visits to schools in their districts to see what they need.
According to VanDeaver, there will be an appetite for legislators to act. "I know there will be a lot to deal with during the session, but I think there will be an appetite for the legislature to do what we need to do regarding school safety."
Some of those on the panel discussed school guardian programs, in which trained educators are armed while on campuses. "The guardian program seems to be a good program for some districts," VanDeaver said, "I would support state funding for this program." Concerned about incentivizing educators to carry with extra pay Rogers said, "I would not support a direct stipend for someone in the guardian program, but I would support funding for things like training and support for the overall program."

School administrators are also highly concerned about the issue. At a meeting of school superintendents held by the Coalition for Education Funding in Dallas in August, former Commissioner of Education Mike Moses told administrators that they should focus primarily on school safety when they address their communities.
"Parents will forgive us if we don't teach their kids enough reading, writing, and arithmetic," said Moses, "but they will never forgive us if we let something happen to their child at school." Moses cautioned superintendents at the meeting, "Whenever we are doing public speaking, the first priority we should always express is safety of our children and our staff."
Advocacy groups like the Texas Association of School Administrators (TASA) are actively working to support school safety issues as well. In their legislative priorities TASA lists, "Advocate for increased funding of the School Safety Allotment and local flexibility to ensure districts can adequately meet student and staff safety needs."
Even potential legislators are concerned about the safety of children while at school. At an event in Amarillo hosted by Pastors for Texas Children, Mike Collier listed school safety first when asked what his priorities for education would be if he is elected. Collier is running for the position of Lt. Governor, one of the most powerful positions in the state.
School safety is a primary issue with multiple people involved with our school children daily. With the lives of our most precious children at stake it seems like partisan politics go by the wayside and all of us are concerned.