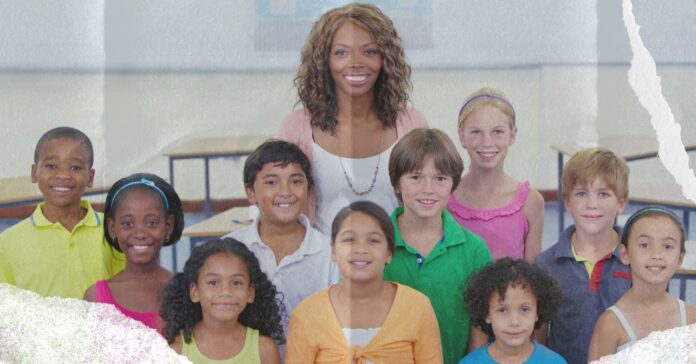 In the midst of an ever-evolving landscape in public education, Texas voters have spoken loud and clear about their priorities. According to a recent University of Texas/Texas Politics Project Poll conducted in August 2023, school safety emerged as the most critical concern among registered voters.

This survey sheds light on the sentiments of Texans regarding seven public education priorities that have garnered both public and legislative attention during the 88th Legislature.

School Safety Takes The Spotlight
The UT Poll's results leave no room for doubt: Texans consider school safety an issue of paramount importance. A staggering 60% of registered voters in Texas deemed school safety to be "extremely important." This marked the only item in the survey to be assigned this level of urgency by over half of the respondents.

The prominence of school safety in the survey's findings cannot be overstated.

In response to the tragic events at Robb Elementary School in Uvalde, Texas, where 19 children and two teachers lost their lives in a devastating shooting, the Texas Legislature took significant steps to enhance school safety.

Notably, the passage of House Bill 3 has mandated that every Texas public school must have an armed officer and provide mental health training for staff members who interact with students. The legislation also grants the Texas Education Agency greater authority to ensure that school districts establish and adhere to comprehensive active shooter protocols.

Furthermore, HB 3 allocates funds to support safety-related upgrades. Additional measures, such as Senate Bill 838 requiring panic alert buttons in classrooms and Senate Bill 763 permitting the employment of unlicensed chaplains in mental health roles, have been introduced to further bolster school safety.

However, Uvalde parents have criticized the Texas Legislature for not doing enough, citing their support for a bill that sought to raise the minimum age for purchasing semi-automatic rifles, which unfortunately did not pass during the session.

Other Priorities in the Mix
While school safety took the lead in terms of importance, several other public education priorities also commanded significant attention from Texas voters. These include:
– Curriculum Content: 47% of respondents considered it "extremely important."
– Teacher Pay/Teacher Retention: 45% of respondents assigned this priority.
– Parental Rights: Approximately 44% of voters deemed it to be of utmost importance.
Texans Don't Think Vouchers Are A Priority
According to the UT/TX Politics Project Poll, it is evident that vouchers, educational savings accounts (ESA's), or other 'school choice' legislation do not enjoy widespread popularity among Texas voters.

Only 26% of respondents considered these measures to be "extremely important," ranking them among the lowest priorities in the survey. This sentiment is consistent across party lines, with just 34% of Republicans, 17% of Democrats (the lowest priority for Democrats), and 31% of independents viewing such initiatives as "extremely important."

Despite voucher legislation being a top priority for Gov. Greg Abbott, results suggest that the topic lacks broad-based support among Texas voters.

During the regular legislative session in the Spring of this year, Abbott took to the road stumping for vouchers – holding meetings in a number of private, religious schools to make his case. In many of these meetings Abbott used his gubernatorial heft to compel Texas House members opposed to vouchers to attend.

Despite his repeated insistence that Texans want vouchers, most Texas House members and their constituents tell a different story. During the 88th regular session, vouchers were pushed several times with the majority of Texas House members pushing back each time.

This however has not stopped Gov. Abbott from vouching for school choice. When legislators come back for a third special session in October voucher-like legislation will be discussed.

"The House and Senate have done a great job this session already to provide transformative changes in education in the state of Texas — changes that improve the education process and as far as curriculum, changes that improve it for parents, for students, as well as for teachers," Gov. Abbott said.
"They've done a lot of good, to be clear, but we're not done yet. We all know that in addition to the changes I'm about to send into law, we need to deliver on the promise to parents that parents will have the ability to choose education pathways best for their child."