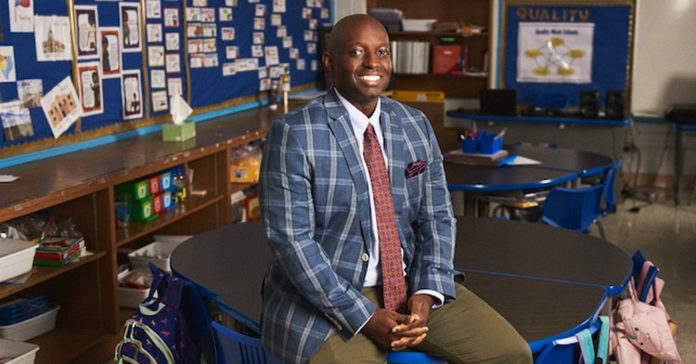 Today is World Teachers' Day, a day set aside to acknowledge and appreciate the role teachers play in providing quality education at all levels. In Texas, one teacher is being singled out for going above and beyond.
Eric Hale is the 2021 Texas Teacher of the Year. Hale is the first Black man to win the award.
"To all the people looking to make a difference, that are thinking about going into education, second career people, like myself, you can do it," Hale said in a video posted last week by the Dallas Independent School District on Twitter.
Hale went on to acknowledge children who are living in trauma and poverty and directed a message to those struggling at this time that if you work hard, you can accomplish any goal.
"I'm a believer, and this win is for everybody and together we made history," he said.
Hall learned of his win on Sept. 30. On Monday, Dallas ISD took to Twitter to encourage other Black men to pursue a career in teaching, noting that alternative certification fees will be waived for those who apply for training.  
The Texas Teacher of the Year program has been in existence since 1969. The program recognizes teachers who have demonstrated outstanding leadership and excellence in the classroom.
Hale is now Texas' nominee for National Teacher of the Year.