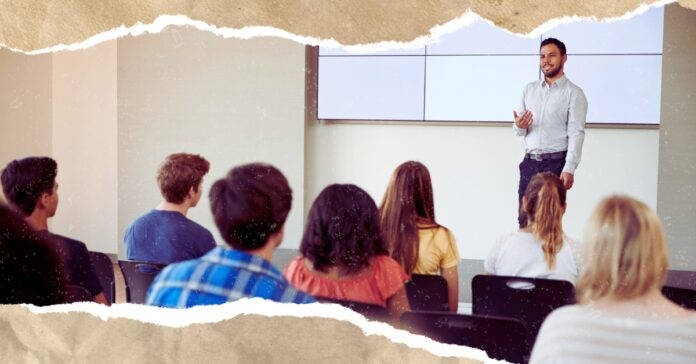 Texas teachers are experiencing higher rates of burnout compared to the national average, coupled with lower pay, according to a recent survey conducted by the American Teacher Panel. The survey included responses from over 22,000 teachers nationwide, with 418 teachers from Texas participating. The findings indicated that 66 percent of Texas teachers reported feelings of burnout, compared to 57 percent nationally.
Additionally, Texas teachers reported higher rates of frequent job-related stress (80 percent compared to 73 percent nationally). However, the rates of constant job-related stress and difficulty coping with job-related stress were similar to the national average. The study aimed to provide state leaders with representative data from their own teachers to inform policy solutions and improve working conditions, well-being, and teacher retention.
The survey also revealed that Texas teachers had lower access to pay-related supports compared to the national rate. This included extra pay for additional roles and opportunities for professional growth. Texas restricts collective bargaining and teacher strikes, although some teachers in the state are members of professional associations.
Researchers identified certain legislation passed in recent years as contributing to burnout among Texas teachers. Prohibitions on training staff on divisive concepts related to race or gender, such as the idea of inherent superiority or inherent racism, sexism, or oppression, were linked to increased on-the-job stress among teachers.
Furthermore, Texas teachers earned less on average than their national counterparts, with an average salary of $57,641 compared to the national average of $65,090. However, starting salaries in Texas were higher than the national average, with Texas teachers starting at $44,527 compared to $41,770 nationally.
The survey also highlighted disparities among teachers of color, with more teachers of color reporting burnout compared to White teachers. Texas demonstrated greater diversity among its teachers, with 40 percent of teachers being people of color compared to 21 percent nationally. Urban teachers in Texas also reported higher rates of burnout (41 percent) compared to their counterparts in towns and rural areas (31 percent).
The study was conducted by Rand Education and Labor, a division of the nonpartisan research organization Rand Corporation. The survey was carried out between March and April 2022, focusing on various aspects of teacher well-being and working conditions.