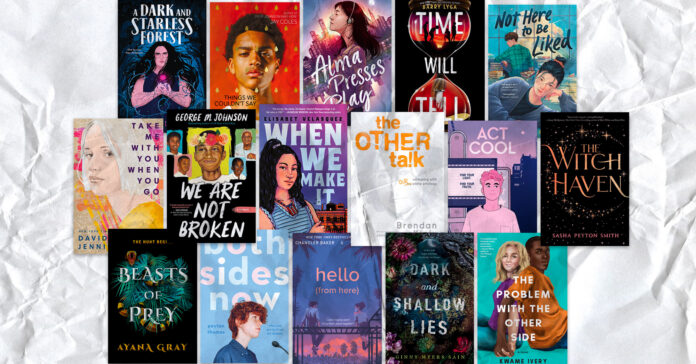 In Texas, a state with as rich and diverse a culture as any, teachers are now afraid to let their students read some of the greatest works of young adult fiction, literature and history. The latest example is in Katy ISD, which has seen classroom libraries gutted. Young Adult titles were removed from classrooms to the dismay of some parents, per the Houston Chronicle today.
Texas Teachers have been advised by their union to go along with this approach, including removing books up for review, to protect their members from parental or state reprisals and subsequent legal peril. The union advises teachers to get an approved list from their principal for their own protection.
Thus, one Katy teacher made the decision to remove any book with a Young Adult (YA) label, regardless of content, according to local parents. Some of the titles removed included Bruce Cameron's best-selling book "A Dog's Purpose" and S.E. Hinton's classic, "The Outsiders."
Recent reports highlight the issue facing the district, as well as many districts around the state, as they scramble to avoid controversy brought on by a convervative parental backlash against books found to be offensive to personal political or religious sensibilities.
But many believe that the book banning pressure is coming not from parents, but from ambitious politicians eager to make a name for themselves in statewide GOP politics.
Last fall, Rep. Matt Krause, R-Fort Worth, wrote to the Texas Education Agency (TEA) and a select group of superintendents to request a review be conducted of public school books statewide. Krause is the General Investigating Committee chair, a founding member of the House Freedom Caucus, and at the time of the written request was running in the Republican primary for state attorney general.
Over 2,000 books were reviewed, two thirds of them on the personal list of Krause, roughly 850 titles. His list was predominantly made up of titles regarding or featuring characters that experienced the Holocaust, racism, human sexuality, sexual violence and abortion.
Katy ISD is now considering a proposal that would change the district's policy on library books. Classroom libraries are still exempt from the rules governing the district's library policy, but teachers would then be responsible for policing books in their classrooms, per the proposal under consideration.
Current Katy ISD policy states that "Students' First Amendment rights are implicated by the removal of books from the shelves of a school library. A district shall not remove materials from a library for the purpose of denying students access to ideas with which the district disagrees. A district may remove materials because they are pervasively vulgar or based solely upon the educational suitability of the books in question."
In Krause's north Texas area of the state, Keller Independent School District sent out an email the day before fall classes began instructing librarians and teachers to remove more than 40 books for review. According to NPR, the list included a graphic novel adaptation of Anne Frank's diary, versions of the Bible, and numerous books with LGBTQ+ themes or characters, as previously reported in our publication.
Most of the questioned titles are eventually returned to the shelves after review, but the statewide effort appears to be an ongoing occurrence, mirroring state and national political strife and division.
According to the school board, parents had objected to the titles on the list. However, some new members of the Keller ISD board include candidates backed by Patriot Mobile Action, an ultra conservative Christian political action committee. NBC News reported that last spring the PAC sent thousands of mailers out to current school board members in North Texas telling them that they were endangering students by allowing the teaching of critical race theory and other alleged "woke" ideologies. Ironically, they present their candidates as "patriots" who would "keep political agendas out of the classroom." 

According to the report, they were able to win every school board seat they campaigned for in Southlake, Keller, Grapevine and Mansfield, and the number of book challenges has increased. The group is closely associated with the right-wing mobile phone service company, Patriot Mobile, located in Southlake, TX.