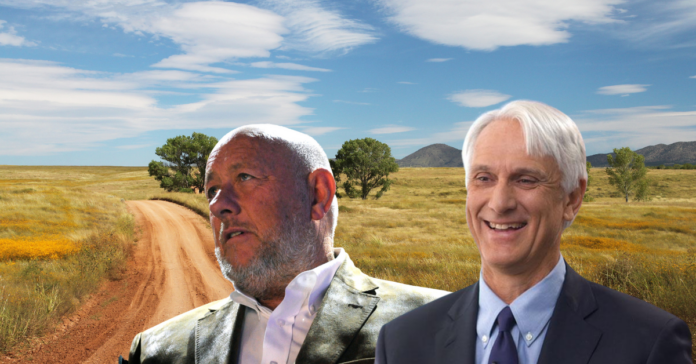 It gets fewer headlines than abortion or gun control, but school vouchers remains a prime Republican goal heading into the 2023 legislative session. The Republican Party of Texas has listed it as a top priority.
The fight is often framed as giving more choices for parents, but reasons are more sinister than that. Led by megadonors like Tim Dunn, Farris Wilks, and their organizations, the goal is closer to ending the public school system than allowing more options. Vouchers would let parents use taxpayer money to send their children to private schools, often religious in nature and usually with less oversight regarding discrimination.
"Dunn and Wilks seem to have the ultimate goal of systematically defunding public schools through private school voucher schemes," reads a statement from the Texas American Federation of Teachers in August.
Much of the fight against "critical race theory" has been launched on behalf of the voucher movement. Increasingly, conservative parents want their kids taught in schools that ignore the role of white supremacy in history and don't acknowledge gender and sexual orientation diversity. This has culminated in astroturfed campaigns aimed at school boards accusing public schools of hating white people or sexually grooming children.
As the Dallas Morning News points out, Texas parents often have plenty of choices when it comes to schools. Charter and magnet schools are common, especially for specific disciplines such as STEM, language immersion, and the arts. Many districts allow parents to transfer kids to different schools as long as there is room or in response to a negative environment. Private schools often offer scholarships, and if all else fails Texas has a very robust homeschooling network across the state that helps set up everything from marching bands to sports.
Despite this myriad of options, far-right conservatives in the state are pushing for a system that will drain money from public schools. Rather than investing in schools that might have problems, the goal is to lift select children from them on the public's dime. It's not hard to see how this could lead to a cascade where schools have fewer and fewer resources while private schools rake in tax dollars.
Fortunately, it doesn't look like the issue has that much institutional support, even among conservative lawmakers. In rural districts, public schools are often the lifeblood of the community and essential parts of the economy. The elite private schools can be out of the price range of many families, even with subsidies.
Consistently, Republicans in the legislature have fought against the voucher fight. While often on the side of decrying "critical race theory" and other progressive bogeymen, they draw the line at shifting money from public schools to private ones. In particular, State Rep. Gary VanDeaver (R-Paris), has stood up to the voucher idea."Proponents of expanding school choice options often say the money should follow the student," VanDeaver said to The Texas Tribune in August. "Current Texas law already does that if a student transfers to another public school, including a charter school."