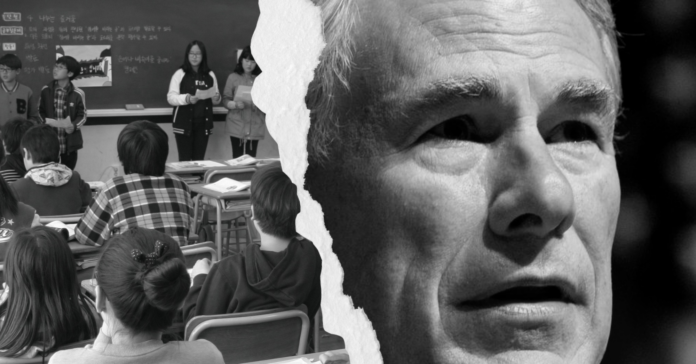 A new survey found that 70% of teachers were considering quitting this year. Those numbers are the highest they have been in the past 40 years.

The new polling was conducted by the Texas State Teachers Association, and the results were troubling, having made a substantial jump from 53% in 2018 to 70% this year, of teachers wanting to leave their profession.

"Lingering stress from the pandemic is a factor, but it isn't the only one. Inadequate pay, political attacks on educators and the failure of state leaders to protect the health and safety of students and school employees also have combined to drive down the morale of teachers to the lowest level in recent memory and endanger our public school system," TSTA President Ovidia Molina said.

94% of teachers said the pandemic increased their professional stress and  82 % said financial stress was exacerbated.

The average salary of the respondents, who have taught for 16 years, was around $59,000. That's about $7,000 below the national trend, according to the teachers association.

Apart from being severely underpaid, the vast majority of teachers believe they have lost the support of elected state leaders as well as parents. 

According to the survey, 85% said they didn't believe state leaders and legislators had a positive opinion of teachers. 65%  said the general public didn't have a positive opinion of teachers either, a significant increase over the 49% who thought that way four years ago.

The Wedge

In the past months, Abbott and fellow Republicans in the Texas Legislature have solely focused on making educators' lives more complicated, enacting several high-profile education policies while facing severe opposition from teachers' groups and education experts.

They have been attacking teachers over critical race theory and alleging "pornography" in school libraries. Abbott also banned school districts from instituting mask mandates last fall, as COVID-19 cases surged. And schools are now facing calls for censorship of books that include discussions about race, gender, or sexual orientation.
"For political reasons, Gov. Abbott has been trying to drive a wedge between parents and teachers, and this has definitely hurt teachers and hurt their students as well. It threatens the future of public education in Texas," wrote TSTA President Ovidia Molina.

"Many of these teachers will be missing from our classrooms this fall, and for others, it is only a matter of time."