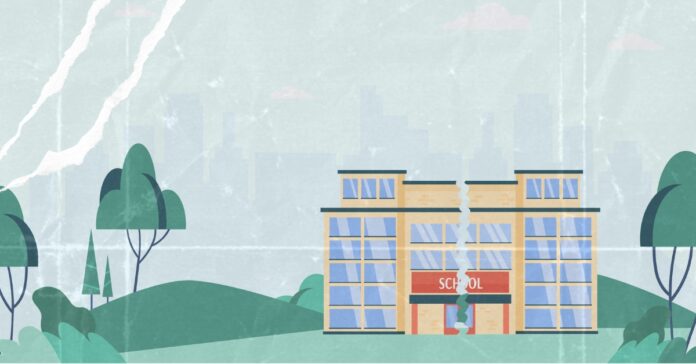 It's a well-established criticism of Governor Greg Abbott's proposed school voucher system, called an Education Savings Account, that using taxpayer money to send students to private, mostly religious, schools is likely to drain funding from public ones. Texas Republicans have tried to offset this, and opposition from their own rural members, by offering a two-year stipend of $10,000 per child for districts with less than 20,000 students.
Larger, mostly urban districts would not receive this stipend, but are still likely to feel the effects of student withdrawal. Texas uses an attendance-based system to determine school funding. Roughly every ten students that leave a district can cost a teacher or administrator. If the 25,000 students estimated by the Legislative Budget Board leave public schools for private ones, it's likely to cost more than 2,000 jobs as well as campus maintenance and other necessities.
A possible solution might be to consolidate urban Texas school districts to poll resources and reduce resulting inequality. South San Antonio ISD is one of the schools where consolidation is a major question. The district has been in and out of state control for years because of poor scores and financial problems. Some lawmakers have considered consolidating the district to create a massive Bexar County CISD, and TEA commissioned a study in 2013 to see what that would cost.
Consolidation in Texas is rare and complicated, and usually it's only done with a single school. Creating something the size of a countywide school district would be a monumental undertaking that requires votes of the school board and a majority of residents.
It would also be expensive. The study found that creating these gigantic urban-county school districts would increase the spending per student in Bexar County by 6.5 percent as well as creating a district whose student population is greater than that of the entire city of Corpus Christi. The growth would be even more profound if Harris County were to follow suit. That district would have more students than people in all of North Dakota and raise the cost per student by 6.1 percent.
Currently, there are no specific plans for this level consolidation, but it's very possible that a voucher program could exacerbate some already grave situations. In addition to South San Antonio ISD, Houston ISD is set to enter state control this June. It's clear that urban districts are already struggling under current conditions. With no plans to change the enrollment-based funding system in sight, it is almost certain that these districts will begin to lose money if the voucher program goes into effect. Since urban areas are more likely to have expensive, high-quality private religious schools, the drain is likely to be even more dramatic even without the stipend being offered to the smaller, urban districts.
Beyond that, liberal cities in Texas are finding themselves under siege from state government as Republicans take more and more control over the running of counties and municipalities. Under such conditions, consolidation may be a preferable option for school districts despite the cost, as it allows cooperation against Republican incursion into curriculums and safety protocols. The voucher system is looking to get more expensive by the moment as public schools fight for their existence.