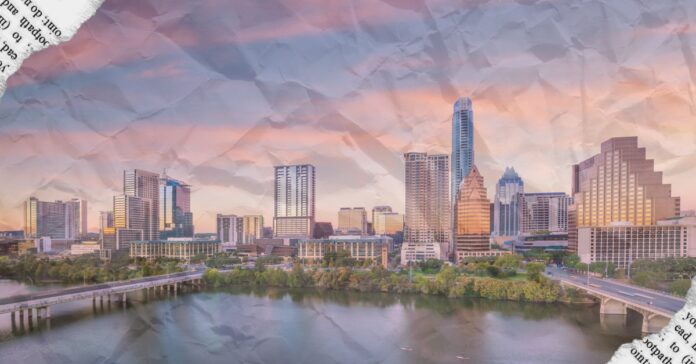 Republicans often say they are the party of small government, but increasingly Texas Republicans are attempting to control how cities and counties conduct their affairs in the state.
The vast majority of cities in Texas are Democratic-majority, and they also make up the largest population growth centers. This is a problem for Republican control of the state, whose power bases are in rural areas. The resulting discord has Texas Republicans attempting to limit the abilities of counties and cities to govern their people.
The most overt example is Governor Greg Abbott's actions during COVID. After initially supporting many federal recommendations such as masking and quarantines, Abbott abruptly about-faced and decreed that the state would take no mandatory anti-COVID precautions. When cities like Houston attempted to fight back by implementing protocols under their own jurisdiction, Abbott overruled them.
Now, Abbott is attempting to make his control over these aspects a permanent part of the governor's office. During his State of the State address, he vowed to legitimize the actions he took against Democratic cities during the state of emergency through legislation. These would include prohibiting counties and cities from ever requiring masks, vaccinations, or closures.
That's not the only action in the legislature aimed at making sure Democratic cities do not govern outside of what Republican state controllers decree. State Rep. Dustin Burrows (R-Lubbock) has filed the Regulatory Consistency Act. Basically, it would prohibit states or counties from ever passing a law more stringent than that of the state government. This would keep cities from, say, passing gun laws stronger than state ones. It could also potentially strip city and county workers of protections not guaranteed in state law, a disturbing thought considering the raft of anti-LGBT bills also present this session. Abbott has fully endorsed the bill.
Harris County is especially in Abbott's crosshairs since County Judge Lina Hidalgo pushed back against his lifting of COVID precautions while hundreds of Texans were still dying of the disease every day. Many of the provisions in the last session's anti-voting rights and access bill championed by Republicans under the myth of widespread voter fraud were aimed directly at actions taken in Houston to expand voting. The state even sued the county to keep expanded voting access closed. Now, polling places are fewer, and county leaders are prohibited from encouraging voters to look up possible mail-in voting.
In 2017, Abbott signed a bill prohibiting Texas cities from acting as sanctuaries for immigrants. In 2021, he signed another that ensured the practice of cash bail would continue, an obvious backlash against cities like Houston which tried to reform a system experts call cruel and pointless at preventing crime. Abbott has also increasingly tightened his grip on Austin, essentially going to war on the city's homeless population under the premise that as head of the government in the capitol, he has a right to handle such matters.
While Texas cities often serve as blue oases in a sea of political red, Abbott and other Texas Republicans are keen to make them toe the conservative line as much as possible, even if it's against their stated "small government" values.