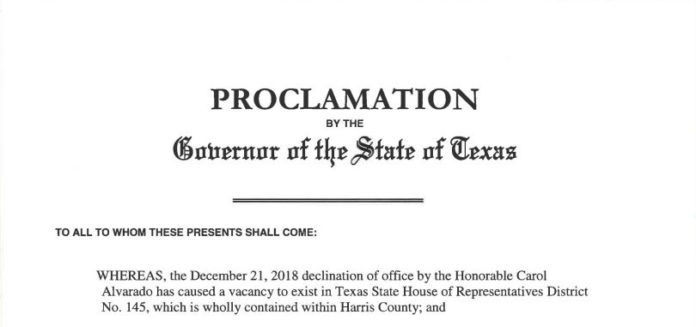 Texas Gov. Greg Abbott has picked Mar. 5 as the date of the special election runoff to replace former State Rep. Carol Alvarado (D-Houston), who won the Dec. special election for State Senate District 6.
Early voting will run Feb. 25 to Mar. 1.
The runoff pits small businesswoman Christina Morales against former Houston City Council Member and former State Rep. Melissa Noriega, both Democrats. They were the top two finishers in the first round of the special election, which was held Jan. 29 and included six other candidates.


(Pictured from left to right: Christina Morales, Melissa Noriega)
The Texas House of Representatives currently has 148 of its 150 seats filled following the swearing in of State Rep. Art Fierro (D-El Paso) on the House floor earlier today. Election day voting is currently underway in the special election for Texas House District 125 in San Antonio.