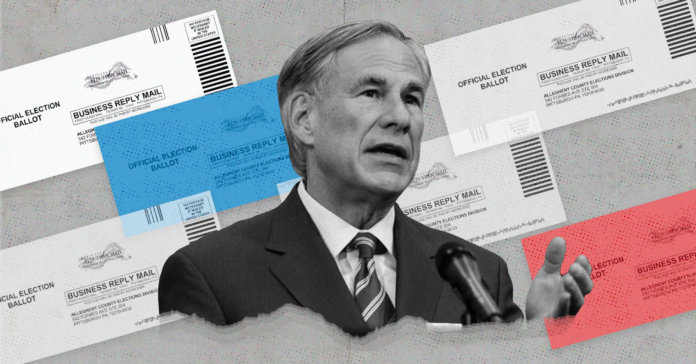 Gov. Greg Abbott broke his silence on the outcome of the presidential race on Monday, but he had no congratulations for President-elect Joe Biden. There was also no call for President Donald Trump to concede or agreement with the president's unsubstantiated claims of widespread fraud. Instead, the governor said the election vote count should continue and recounts should happen where they are warranted and allowed by state laws.
"Democracy depends upon fair and open elections," Abbott said in his statement provided by his campaign office. "We all agree that every legal vote counts and that illegal votes do not. There are processes in place in each state to determine if any vote is legal, and we must respect those processes to ensure the integrity of our elections."
Media outlets across the nation proclaimed Biden the winner Saturday when it became apparent that he would win the state of Pennsylvania. On that point, Abbott said elections are decided by governmental entities, not the media, and he again stressed that there is a process to follow.
"Recounts are authorized by law when certain metrics are met, and nearly every election cycle we see recounts take place in at least some races. This is not uncommon. The election process then requires a final canvassing of votes in each state. Resolving disputes over vote counts is not uncharted territory. It happens frequently, including in presidential contests like the one asserted by Al Gore."
News of Biden's apparent win broke on the same day Abbott's mother-in-law passed away, which took his attention away from the national news of the day.