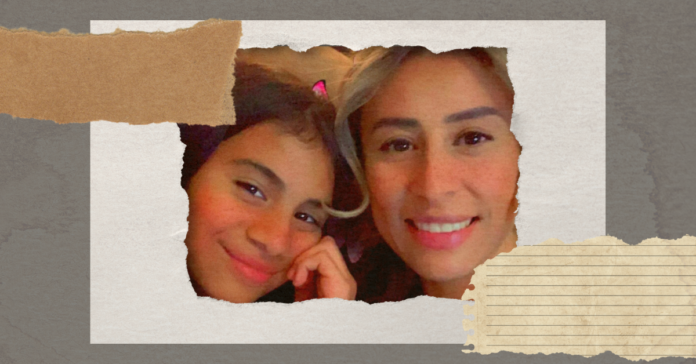 A new ad by Democratic Candidate Beto O'Rourke, features the mother of 4th grader Maite Yuleana Rodriguez, one of the 18 children murdered at Robb Elementary in Uvalde.

A gut-wrenching ad

The ad features Ana Rodriguez, Maite's mom, telling the story of her daughter, who dreamed of being a Marine Biologist and adored her pair of green converse with a heart drawn on the right toe, as first reported by The Houston Chronicle.

"She wore green converse with a heart on the right toe. Those shoes ended up being one way to identify her body in that classroom," Rodriguez continued. "I never want another family to go through this."

As the camera zooms in on a pair of earrings with pictures of her little girl's green converse with a heart, Ana Rodriguez shifts her attention to Gov. Greg Abbott.

Has Abbott done anything to prevent another school mass shooting?

"Greg Abbott has done nothing to stop the next shooting, no laws passed, nothing to keep kids safe in school, so I am voting Beto for Maite," Rodriguez adds at the end of the video.

18 weeks have passed since the Uvalde shooting, and according to O'Rourke's campaign, Abbott has done nothing to prevent another mass shooting, he "won't lift a finger to keep our kids safe," they said.

"We are voting him out and saving lives. The families in Uvalde are demanding action to address gun violence so no more families have to go through what they have experienced after 19 children and two teachers were killed in their classrooms. As governor, I will work with them to deliver it."

So far, Abbott's office has invested $5 million in a Family Resiliency Center in Uvalde to be a hub of community services and mental health care resources. They've also sent more than $1.25 million to the Uvalde school district for trauma counseling.

However, Abbott has failed to do the one thing Uvalde families are asking for: to raise the age to purchase weapons.

During O'Rourke and Abbott's debate on Friday night, Abbott tried to deflect blame once more, saying that he opposed any law changes "purely from a legal position" and added that other states, like Florida, that have passed such laws would have to deal with legal battles in the future. Abbott also said that he was against red flag laws because they would deny "lawful Texas gun owners their constitutional right to due process."

Beto fired back by saying he fully supports raising the age to buy assault-style rifles, universal background checks, and red flag laws.It's worth noting that since Abbott took office, in 2015, Texas has endured 229 mass shootings. For more information about gun violence in the state, check out Reform Austins' Gun Violence Watch site.