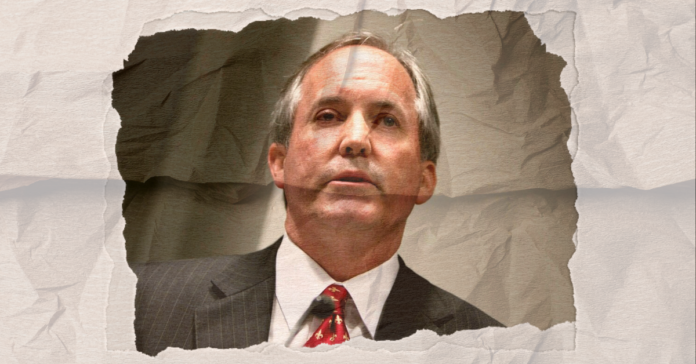 Texas Attorney General Ken Paxton is seeking a third term as he fends off legal troubles and manages an agency that is being faced with disarray behind the scenes. A recent Associated Press investigation called out Paxton and his deputies for turning cases to their political advantage and pushing a broader political agenda.

The investigation calls attention to all the seasoned lawyers who have quit over practices they say aim to slant legal work, reward loyalists, and drum out dissent.

The AP's account is based on hundreds of pages of records and interviews with more than two dozen current and former employees, many of whom spoke on condition of anonymity out of fear of retaliation or because they were not authorized to talk publicly.

Dysfunction in Texas AG's Office

For years, Paxton has been faced with a tempest of problems, including felony securities fraud charges and a federal investigation into accusations of corruption.

Here is a list of some of the important findings from the Associated Press investigation that shine a light on the dysfunction in Paxton's office:

– Losing Victims: This month Paxton's staff dropped a series of human trafficking and child sexual assault cases after losing track of one of the victims.

The collapse of cases was called "Operation Fallen Angel." Six of the people indicted last year on allegations that they were involved in a scheme to force teenage girls to "exchange sexual contact for crystal methamphetamine" are now free.
– Losing Employees: One Prosecutor quit in January after supervisors pressured him to withhold evidence in a murder case. Another attorney signed a resignation letter in March that warned of growing hostility toward LGBTQ employees, as reported by AP News.

By August, records show the division over human trafficking cases had a job vacancy rate of 40%. And payroll data show the number of assistant attorneys general — the line lawyers who handle the daily case and litigation work — in the criminal prosecutions division was down more than 25% from two years ago.
– Ongoing FBI Investigation: Eight of Paxton's top deputies accused the attorney general of using the office to help a political donor who employed a woman with whom Paxton acknowledged having had an extramarital affair. The deputies all quit or were fired after going to the FBI.

– Dubious Replacements: Tom Kelly Gleason, a former ice cream company owner whose father gave $50,000 to the attorney general's legal defense fund, was hired in 2020 after the dramatic exit of Paxton's top staff and was fired less than two months later.

Paxton's office has not disclosed why, but three people with knowledge of the matter said Gleason included child pornography in a work presentation at the agency's Austin headquarters, according to AP News.

Aaron Reitz, a newcomer who stuck by Paxton's side, was also compensated after senior lawyers left the attorney general's office.
Reitz was hired as an aide to Paxton's top deputy at a salary of $135,000 in October 2020. The next month, after the deputy reported Paxton to the FBI and quit, Reitz was promoted to oversee agency legal strategy, a senior job making $205,000.