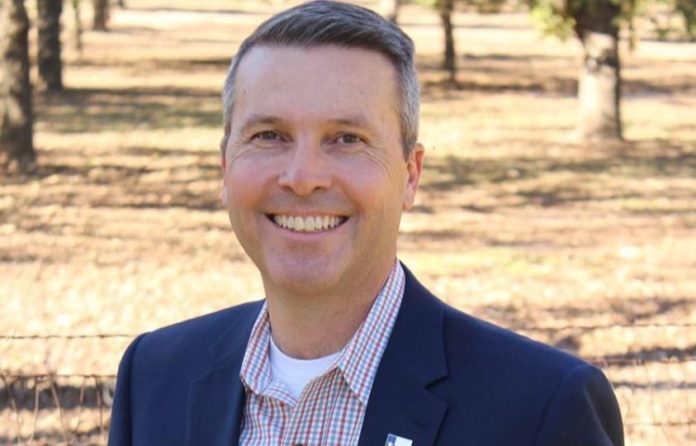 2018 was a year of change in Texas, with 28 new members joining the Texas House of Representatives. One new member is Brad Buckley who won election District 54 in central Texas on November 6th.
Buckley defeated Democratic opponent Kathy Richerson by 3,702 votes, receiving 25,924 votes compared to Richerson, who received 22,222 votes. Buckley, a first time Texas House candidate, business owner, and former Killeen ISD Board of Trustee Member, has been a partner at Town and Country Veterinary Medical Center, Killeen Veterinary Clinic, and a local Stagecoach Pet Hospital over the course of his professional career as a veterinarian. Buckley has also served as the Chairman of the Greater Killeen Chamber of Commerce, and currently services the chamber as the Co-chair of the 14 Forward Economic Development Campaign for the greater Fort Hood area. Buckley's run for the seat began when he challenged the incumbent of four years, Scott Cosper in the Republican Primary.
During the Republican primary Buckley ran a tight race against two other candidates, but fell short of reaching 50 percent of the votes required to win outright. Buckley defeated incumbent  Scott Cosper in the GOP primary runoff, receiving nearly 58.3 percent of the votes, and moving on to the general election where he defeated Richerson.
Throughout the campaign Buckley had $141,410 in receipts and direct spending of $182,321, while his opponent raised $5,325 and spent $3,960. Buckley was endorsed by many organizations and political action committees (PACs) including Texans for Lawsuit Reform, Texas Real Estate Association PAC, TEXPAC and National Federation of Independent Business.
Mr. Buckley ran on an agenda to ensure that Texas is fiscally responsible with taxes and public education, protect the border, and promote less bureaucracy and more accountability in state government. Buckley is joining a new class of representatives in the 86th Legislature, and hopefully will be a member who is committed to Reforming Austin.