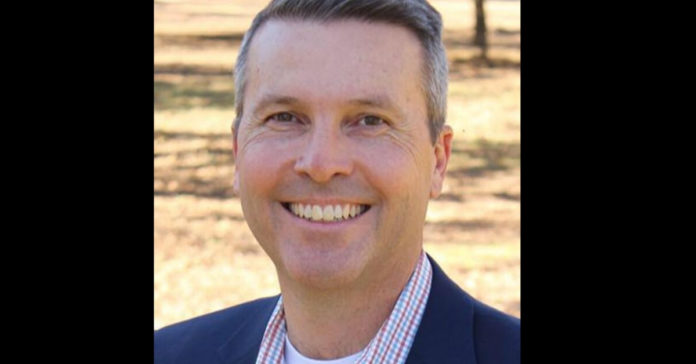 It looks like State Rep. Brad Buckley (R-Killeen) won't have to worry about getting primaried.

On Sept. 30, Nathan Berryhill, of Lampasas, ended his short-lived campaign challenging Buckley for the Republican nomination for House District 54

Berryhill— a 2019 graduate of the University of Texas-Austin — announced on social media that the time was not right for him to run for election.

Berryhill went on to state that he remains committed to his priorities of improving public education and mental health services for veterans.

So far, Berryhill is the only Republican that's expressed interest in preventing Buckley from claiming a second term in HD-54.

Although the district is located about an hour north of Austin, it has remained a Republican stronghold since 2012. For years, the GOP could count on Bell County and Fort Hood to keep HD-54 reliably red.

A large piece of the Central Texas Republican bulwark was the military vote, active duty and reserve military members are more likely to self-identify as conservative than almost any other population.
However, during the 2018 election, the GOP watched its margin of victory get cut almost in half in HD-54— from 13.24 percent in 2016 to 7.6 percent.

The Republican's narrow margin of victory has led many Central Texas politicos to believe that Buckley, a veterinarian and rancher, could be vulnerable in 2020.

Buckley came to the Capitol after defeating incumbent Scott Cosper in the 2018 GOP primary. Cosper won the seat in 2016 after long-time Republican incumbent Jimmie Don Aycock retired.

During the 2018 campaign, Buckley ran on a boiler-plate platform focused on supporting veterans and Fort Hood, border security and fiscal responsibility.

Despite a pledge to run a "positive campaign," Buckley attacked Cosper for his ties to liberal-leaning Republicans.

One of Buckley's favorite targets was former representative John Zerwas, who Buckley accused of accepting campaign contributions from liberal PACs.
After defeating Cosper in the primary runoff, Buckley's views on Zerwas flip-flopped.
During the general election, Buckley reported a campaign contribution of $3,000 from the Friends of John Zerwas PAC, according to the Texas Election Commission.

Buckley defeated Democrat Kathy Richerson in November. During his freshman session this year, Buckley voted against a plethora of social welfare bills.

Buckley opposed expanding eligibility for affordable housing programs, voted against Medicaid expansion and supported a bill that would let bar and restaurant owners collect a portion of their employees' tips.

Buckley also voted against a Hurricane Harvey relief bill that authorized the state to spend $4 billion from the rainy Day Fund to assist disaster areas.

Buckley repeatedly voted to ease restrictions on gun suppressors/silencers, a stance opposed by the International Association of Chiefs of Police.

He cast his vote three weeks before a mass shooter killed 13 people in Building 2 of the Virginia Beach Municipal Center. Gun control wasn't the only issue where Buckley ignored the input and will of local officials.

When Buckley ran for office he supported local control of "important issues that impact our economy." However, when Buckley went to Austin he did a complete 180 local control.
He supported legislation that prevented cities from adopting new regulations on home and commercial building construction. The bill, HB 2439, curtailed cities' powers to designate planned and conservation districts.

Buckley repeatedly voted for HB 2439. Despite pushback from cities like Dallas and McKinney, Gov. Greg Abbott refused to veto the legislation
During the 2019 legislative session, Buckley drew a seat on the powerful Local and Consent Calendars Committee. He also served on the Agriculture & Livestock Committee.

Before entering politics, Buckley ran afoul of the Texas Commission on Environmental Quality. He was fined more than $1,000 by the state's environmental regulator for dumping agricultural waste near or in water.

If Buckley remains unopposed in the primary, he will face Clayton Tucker in the general election.

The Democrat from Lampasas is a former teacher, beekeeper, and author. He serves as a statewide organizer for the progressive, populist non-profit Our Revolution Texas.

The organization supports Medicare for All, a Green New Deal and efforts to turn Texas blue.