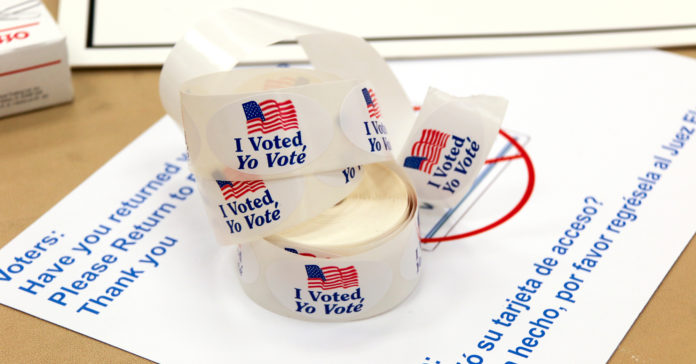 A candidate for mayor of Carrollton in north Texas has been arrested and charged with 84 counts of mail ballot fraud and 25 counts of unlawful possession of an official mail ballot. If convicted, Zul Mirza Mohamed faces up to 20 years in prison.
Mohamed allegedly obtained a virtual mailbox using a false identity, forged at least 84 voter registration applications for unwitting Denton residents and had them sent to a fraudulent location. At the time of arrest, Mohamed was in the process of stuffing envelopes with additional mail ballot applications for neighboring Dallas County, according to a news release from Texas Attorney General Ken Paxton.
"Mail ballots are inherently insecure and vulnerable to fraud, and I am committed to safeguarding the integrity of our elections," said Paxton. "My office is prepared to assist any Texas county in combating this form of fraud."
Two weeks ago, Paxton announced the arrests of Gregg County commissioner Shannon Brown and four others in connection with an alleged vote harvesting scheme. They are accused of using mail ballots to increase the pool of ballots needed to swing the race in Brown's favor in 2018.
Paxton and President Donald Trump have attempted to spread baseless claims about mail ballot fraud leading into the November election. Election experts say ballot fraud is rare and they see little reason to expect an increase this year, despite the president's repeated claims.
Mohamed, who is challenging incumbent Mayor Kevin Falconer, was booked into the Denton County jail. Bond has not yet been set.