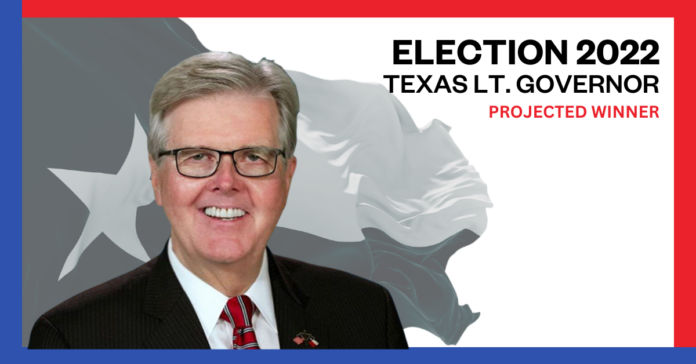 Dan Patrick secures third term for Lieutenant Governor. Patrick won with a vote margin of 56% compared to 41% from Mike Collier, his Democratic opponent, according to Decision Desk HQ.

The easy victory allows him to maintain the ultra-conservative direction of the Texas Senate during the upcoming legislative session.

Patrick ran for reelection alongside Greg Abbott, who also secured his third-term against his democratic contestant, Beto O'Rourke. They both fought an unprecedented effort of the Democratic party to take over Texas. Dan Patrick has been Lieutenant Governor since 2015. Before that, Patrick had a brief career as a radio and television broadcaster, after that, he started a sports bar chain that subsequently went bankrupt. From 2007 to 2015, Patrick was a Republican member of the Texas Senate for the 7th District.
Patrick is part of the most radical wing of the Republican party. He is well known for his opposition to abortion access, same sex marriage, illegal immigration, cannabis legalization, and transgender rights.
After Joe Biden won the 2020 election and Trump made false claims of fraud, Patrick backed Trump as he refused to concede. Patrick said he would pay up to $1 million for reports of voter fraud across the country. In October 2021, Patrick paid the first reward of $25,000 to a Pennsylvania poll worker who reported a man that voted twice.