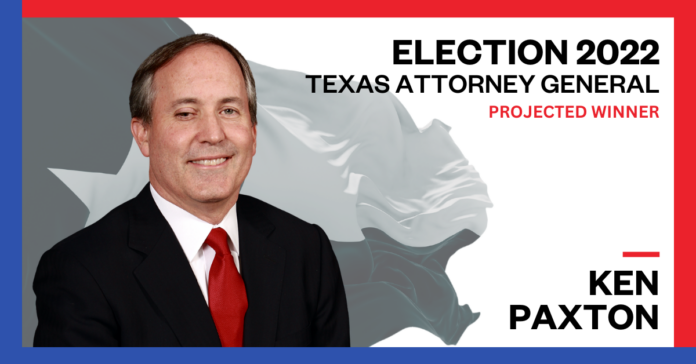 This story is developing and will be updated.
While many believed the Attorney General's office was the only race Democrats could dream to take from the GOP, voters took a turn and gave the victory to the incumbent, Ken Paxton.

Decision Desk HQ called the election for Abbott at 10:19 p.m. Central Time.
Paxton took 56% of the votes, leaving Democratic candidate Rochelle Garza with only 42%.

Paxton was viewed as the most vulnerable Republican running statewide due to one to many encounters with the law. The state's top lawyer has been under indictment for felony securities fraud for seven years, he's fired staffers after they accused him of bribery and abuse of office, and has faced calls from members of his own party to resign. Additionally, he fled his home to avoid being served a subpoena.

And yet, Paxton managed to maintain his popularity within the GOP party, and as election night trailed on, his lead widened.

Paxton and Garza were always on different political spectrums – Paxton accusing Garza of supporting "open border" policy, while Garza highlighted his role in pushing the state's near-absolute abortion ban.