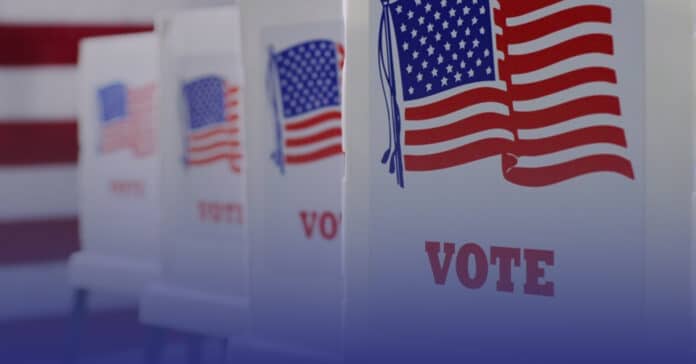 In perhaps the bluest of Texas counties, Harris County and Houston area officials received a letter Tuesday from the Texas secretary of state's office informing them that state election observers would be monitoring the county's election and vote tally.
The letter said the state would be sending "a contingent of inspectors" to observe the "central count" in the upcoming election.
But top officials in Houston and Harris County, including Harris County Attorney Christian Menefee, Houston Mayor Sylvester Turner, and Harris County Judge Lina Hidalgo believe the letter is a threat of sorts.
In response, they have asked the U.S. Department of Justice's civil rights division to send monitors to assist local officials to monitor the state monitoring of the election process.
They fear the state's efforts are intended to intimidate voters of color and discourage participation, as well as destroy the public trust in the election process and election worker integrity.
"We cannot allow unwarranted disruptions in our election process to intimidate our election workers or erode voters' trust in the election process," Menefee said.
He added that he will be on hand for the central count on Election Night, and hopes that the Department of Justice will be as well.
Forensic Audit Division Director Chad Ennis said in the letter to Harris County that "inspectors will perform randomized checks on election records, including tapes and chain-of-custody, and will observe the handling and counting of ballots and electronic media."
The letter also said that Attorney General Ken Paxton will have his office "dispatch a task force … to immediately respond to any legal issues identified by secretary of state, inspectors, poll watchers, or voters."
"Mayor Turner welcomes a discussion with the U.S. Department of Justice. He is confident that if they send election monitors to Harris County, they will operate effectively to ensure that no registered voter's rights are trampled on as they attempt to cast a ballot legally," read a statement from Mary Benton, the mayor's communications director.
The Texas state government is currently as far-right as it has ever been under the leadership of Gov. Greg Abbott and Paxton, thus the local officials sounded the alarm, reaching out to the U.S. Justice Department for help.
Harris County Democratic Party officials are also leery of the moves by the secretary of state's office, and see it as an excuse to meddle in the November general election.
Party Chair Odus Evbagharu said in a statement Thursday that Abbott and Paxton "are working overtime to destroy voter confidence with a pressure campaign designed to intimidate our hardworking election workers and sow chaos and doubt in the election process,"
He added that Tuesday's letter from the secretary of state's office "reads like an attack on drive-through voting, which expanded voting access during the COVID pandemic."
The state's intervention in local elections comes on the heels of questionable voting law reforms passed in 2021 that have resulted in an enormous increase in rejected ballots during the primary election season. A recent study shows that it disproportionately affects minorities, the disabled, and the language-challenged.
Paxton, who is currently the subject of multiple criminal investigations, is a notorious election denier.
In the aftermath of Trump's 2020 defeat, Paxton stated that "the Secretary of State has the authority to conduct a full and comprehensive forensic audit of any election and has already begun the process in Texas' two largest Democrat counties and two largest Republican counties – Dallas, Harris, Tarrant, and Collin for the 2020 election."
However, at the time a Texas state official told CNN that even officials inside the secretary of state's office were unaware of any audit underway, and no information requests had been made to the counties in question.
In light of recent actions by the state under GOP stranglehold, officials in other states are also concerned about this type of coordinated oversight by right-wing election deniers.
The Department of Justice is already investigating possible incidents of voter intimidation at drop boxes after voters in Arizona said they felt intimidated while posting their ballot at a drop box in Maricopa County.
They also reported that people monitoring polls harassed them and accused them of being responsible for stealing the 2020 election from Trump, according to a complaint submitted to the Arizona secretary of state's office.
"There's a group of people hanging out near the ballot dropbox filming and photographing my wife and I…approached the dropbox and accusing us of being a mule," one voter stated in the complaint.

"They took photographs of our license plate and us…and then followed us out the parking lot in one of their cars, continuing to film." A local TV station in the area, ABC15 also obtained CCTV footage of the voter at the drop box.