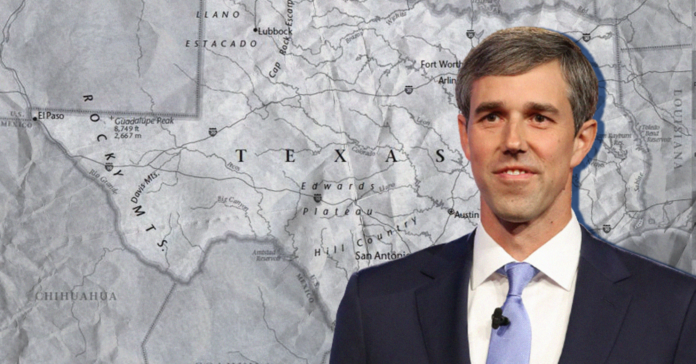 On Tuesday, Beto O'Rourke lost for the third time in 4 years. And while Gov. Greg Abbott beat his Democratic challenger with a comfortable margin of 11 percentage points, it was his most competitive race since he first took office in 2015.

When O'Rourke declared he would run for governor last November, nothing looked good. Polling was already suggesting a comfortable lead for Abbott and O'Rourke's was already known but mostly disliked.

He did, however, manage to outraise Abbott and put up a fight, closing the gap and giving Democrats hope – polling showed only a single-digit margin between the contenders. But, as early voting trudged on, the numbers suggested a lower voter turnout than in 2018, where O'Rourke got very close to beating his Republican opponent Sen. Ted Cruz, losing only by 2.6 percentage points.

According to The Texas Tribune, record-breaking midterm turnout in 2018 was largely due to O'Rourke's run for Senate and anti-Trump mobilization among Democrats, and the turnout brought them closer to victory than in previous cycles.

In 2018, O'Rourke narrowed the margin by winning urban counties and coming within striking distance in some Texas suburbs. While Cruz maintained his stronghold across most of rural Texas.

This year Beto underperformed in rural Texas and lost by larger margins than he did against Ted Cruz in 2018. For example, in 2018, O'Rourke "only" lost Lubbock County to Cruz by 29 percentage points; this year, the El Paso Democrat lost by 40%. He also lost ground in some suburbs (Collin County, north of Dallas) as well as in extensive metro areas (Harris County).

This year, O'Rourke won in 19 counties across Texas, including large population centers of Dallas, Harris, Travis, and El Paso counties. He won fewer counties this year than in 2018 when he challenged Cruz and won 32 counties.
Overall, the lack of voter turnout and general apathy resulted in another Republican sweep. There hasn't been a Democratic Governor in Texas since 1995.

After his third consecutive loss, Texans are wondering what is next for Beto: is his political career over? During his concession speech in El Paso, the congressman told his supporters: "I don't know what my role or yours will be going forward, but I'm in this fight for life."