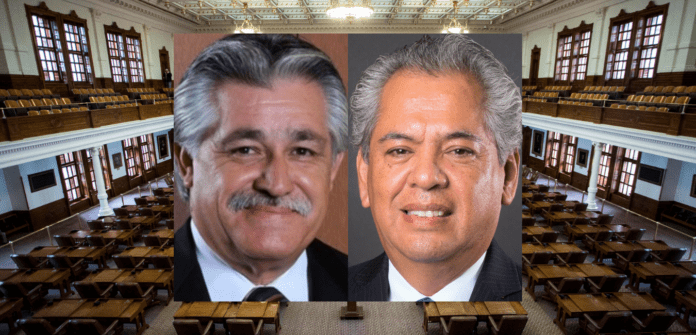 (From left to right: Ray Lopez, Fred Rangel)
Early Voting for the Texas House District 125 special election runoff begins Monday, March 4, and continues through March 8.
The seat, held previously by State Representative Justin Rodriguez (D-San Antonio), became vacant after he was appointed Bexar County Commissioner to replace the late Paul Elizondo.
During early voting, voters can visit any polling location from:
8 a.m. to 6 p.m. on March 4 through March 6
8 a.m. to 8 p.m. on March 7 through March 8
Election Day is Tuesday, March 12, 2019.
For more information and the list of polling locations, visit the Bexar County Election Department's website.


On the ballot is a Democrat, former San Antonio City Council Member Ray Lopez, and a Republican, businessman Fred Rangel. The two topped a field of five candidates during the first round of the special election, held February 12.
More information on both candidates can be found on their campaign websites:
Meanwhile, another special election runoff for House District 145 in Houston between Democrats Christina Morales and Melissa Noriega is slated for March 5, following the end of early vote.
Reform Austin will continue to follow the special election runoffs and report the results.