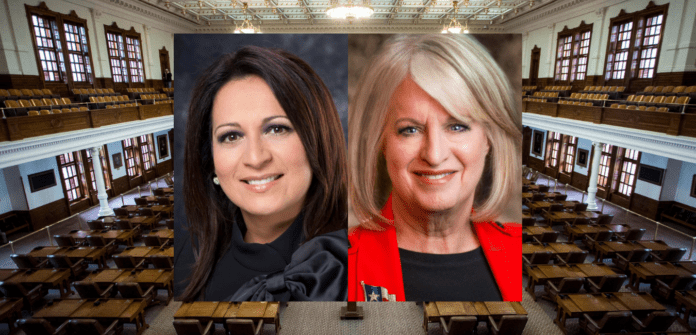 (From left to right: Christina Morales, Melissa Noriega)
Early voting has concluded in the special election runoff for Texas House District 145. As of Friday evening, 1,417 ballots were counted, or about 1.9 percent of the district's 73,526 registered voters. This keeps in line with the trend of sparse turnout in special elections held outside the November of election years.
According to the Harris County Clerk's office, 419 voters (30 percent) cast their ballot by mail, while 998 (70 percent) voted in person at one of the five early voting locations. 
Two Democrats, small businesswoman Christina Morales and former Houston city council member and former State Rep. Melissa Noriega topped the first round of candidates in the special election, after former State Rep. Carol Alvarado, (D-Houston) won the December 2018 special election for Texas Senate District 6.
Texas House District 145, located in Harris County, runs diagonally along Interstate Highway 45 from Houston Heights to Southbelt/Ellington, picking up the Greater East End, parts of Pasadena, and the city of South Houston.
Voters who did not partake in Early Voting still have one last chance to make their voices heard on Election Day, Tuesday, March 5. Polls will be open from 7 a.m. to 7 p.m. Information on Election Day polling locations can be found here.
The results on Tuesday evening will bring the House complement of members to 149, with the special election runoff for House District 125 in San Antonio still pending. The last day to file bills for the 86th regular session is March 8.