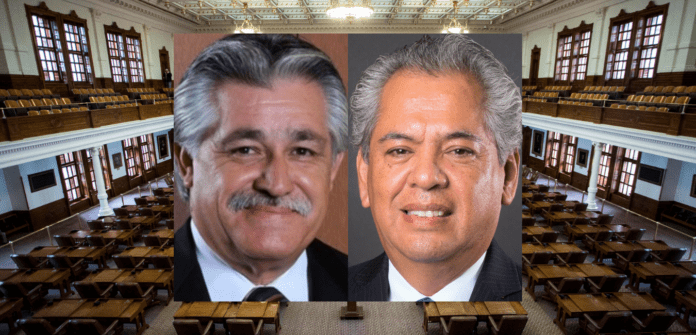 (From left to right: Ray Lopez, Fred Rangel)
Early voting has concluded in the special election runoff for Texas House District 125. As of Friday evening, 5,228 ballots were counted, or about 5 percent of the district's nearly 105,000 registered voters. This keeps in line with the trend of sparse turnout in special elections held outside the November of election years.
The election pits former San Antonio City Council member and Democrat Ray Lopez against Republican Fred Rangel. The two topped a field of five candidates in the first round of the special election, held February 12.
The victor will replace former State Rep. Justin Rodriguez, (D-San Antonio), who stepped down after being appointed Bexar County Commissioner to fill the vacancy created by the passing of Commissioner Paul Elizondo.
Texas House District 125 is located in west and northwest Bexar County, stretching from the Greater Gardendale neighborhood west of downtown San Antonio (near the intersection of Highway 90 and 371) up diagonally northwest to Loop 1604.
Voters who did not partake in Early Voting still have one last chance to make their voices heard on Election Day, Tuesday, March 12. Polls will be open from 7 a.m. to 7 p.m. Information on Election Day polling locations can be found here.
The results of Tuesday evening will bring the House complement of members to 150. Today is the last day to file bills for 86th regular session is March 8th.