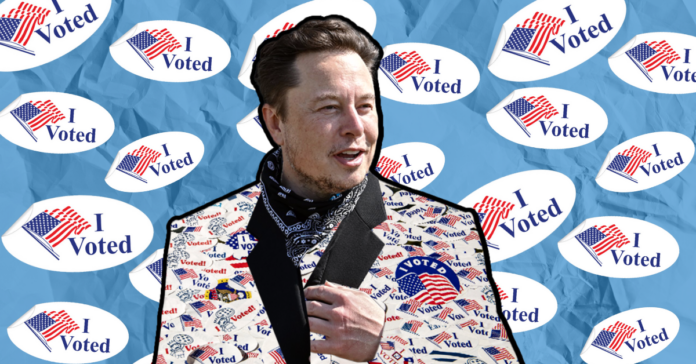 Elon Musk has been in the spotlight for months because of the Twitter acquisition. But he has also provoked outrage with his political and social opinions. His latest scandal is that he tweeted that everyone should vote Republican in the midterm elections "given that the Presidency is Democratic."
This is not the first time Musk has shown his preference for the Republican party. Musk has repeatedly said he used to be a Democrat but everything shows that since the moment Musk moved to Texas, he has constantly moved to the right, as his complicated relationship with former President Donald Trump and with Senator Ted Cruz proves.
This endorsement comes just a week after the Twitter deal, the chaos it provoked inside the company, and the concern that this deal could incite the production of fake news and misinformation regarding the midterms. Musk's stated goal in purchasing Twitter was "to protect the freedom of speech". He has issued that Twitter was kidnapped by woke people and that actions like the suspension of Trump's account after the Capitol riots were pure censorship.
Republicans are expected to take the House of Representatives on Tuesday, though control over the Senate is a toss-up, according to polls.