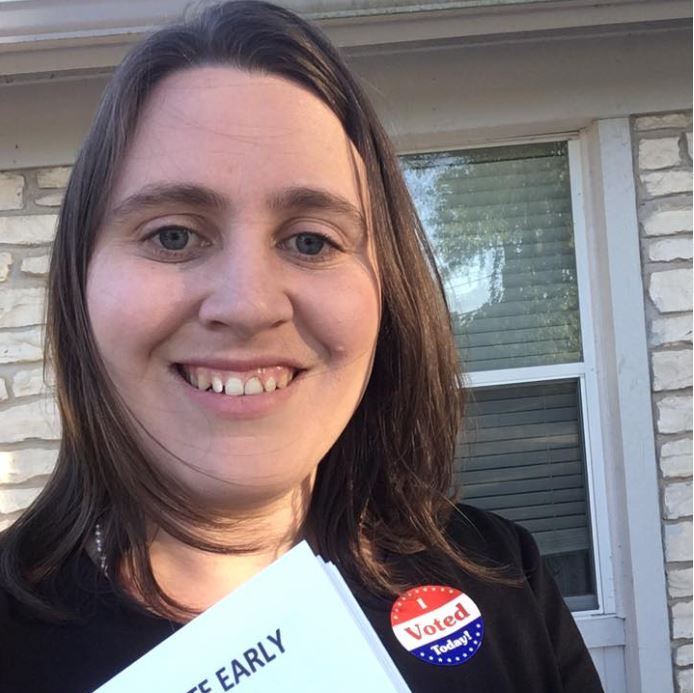 2018 was a year of change in Texas, with 28 new members joining the Texas House of Representatives.One new member is Erin Zwiener who won election to District 45 in central Texas on November 6th.
Zwiener defeated former Wimberley ISD Board Member Ken Strange by 2,618 votes, receiving 42,999 votes compared to Strange, who received 40,381 votes. Texas House District 45 compromises all of Blanco and Hays counties, including the communities of Wimberley, Buda, Dripping Springs, and San Marcos, where Zwiener was able to capture 51.6% of the total combined votes.
With the incumbent Rep.Jason Isaac opting out of re-election for a congressional campaign, House District 45 was an open seat battle between Strange and Zwiener in 2018. Although Ken Strange was able to win Blanco County by 2,816 votes, it wasn't enough to overcome Erin Zwiener's 12,196 vote margin in Hays County.
Hays County, historically Republican, had 58 percent vote straight Republican in the 2014 midterm elections, but turned blue this year with nearly 52 percent of the county voting Democratic. Beto O'Rourke capturing 57 percent of the vote Hays County drove a huge increase in Democratic support there, pivotal to Zwiener's win on Tuesday night.
Throughout the campaign, Zwiener had $113,460.32 in receipts and had direct spending of over $110,276.47, while her opponent raised $338,475.60 and spent $228,862.44. Erin Zwiener was endorsed by many groups including Texas State Teachers Association, Texas AFL-CIO, Planned Parenthood, and Texas Young Democrats, while Strange was backed by anti-consumer groups like Texans for Lawsuit Reform and Texas Association of REALTORS PAC that accounted for over $200,000 of his contributions.
Ms. Zwiener ran on a platform to increase the state share on education funding, improve women's access to healthcare, social equality, and protecting the environment. Erin Zwiener is joining a new class of representatives in the 86h legislature, and hopefully will be a member who is committed to Reforming Austin.